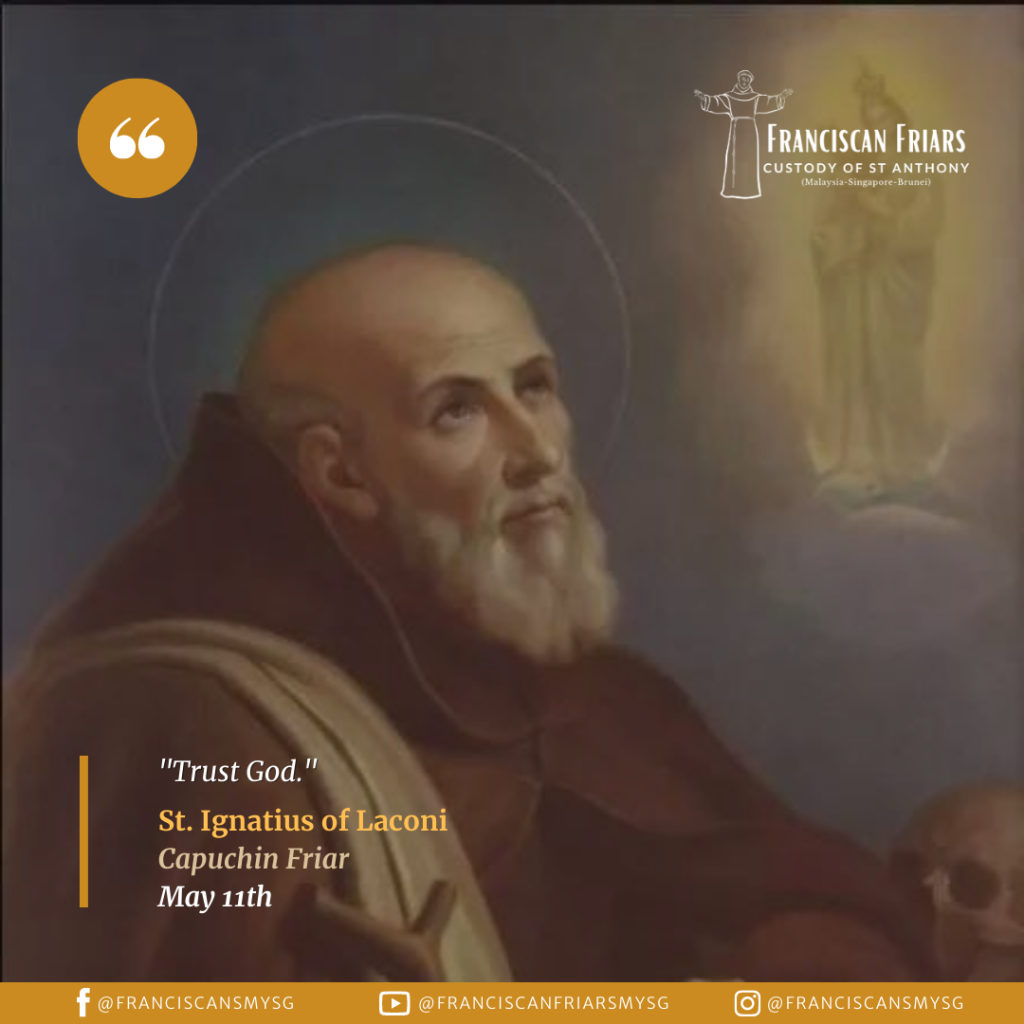 Francis Ignatius Vincent was born to a large family in the village of Laconi in Sardinia. He was a frail child and during one bout of illness his mother vowed, should he recover, that she would give him to the Franciscans. When he did rally, his father balked at fulfilling this pledge. "Today or tomorrow," he reasoned, "this year or the next, it all comes to the same thing." But Francis would not be deterred from his vocation. When he was twenty-one, he applied to the Capuchins and received the name Brother Ignatius.
Ignatius spent most of his life in obscure and humble assignments. He had no special talents, save his extraordinary aptitude for begging. This became the principal occupation of his life. People proved exceptionally happy to give him alms, and in exchange he often reconciled feuding neighbors, reformed sinners, or left a trail of miraculous healings.
There was in town a notorious moneylender whom Ignatius never approached. The moneylender took offense at this ostracism and complained to the Capuchin superior, who subsequently instructed Ignatius to include this man on his rounds. Ignatius complied with this command, and he returned that evening with a bag filled with food. But when he opened it up it was dripping with blood. "What is this?" asked the superior. "Father Guardian," Ignatius replied, "this is the blood of the poor. And that is why I ask nothing from that house."
Ignatius died on May 11, 1781. He was canonized on 1951.