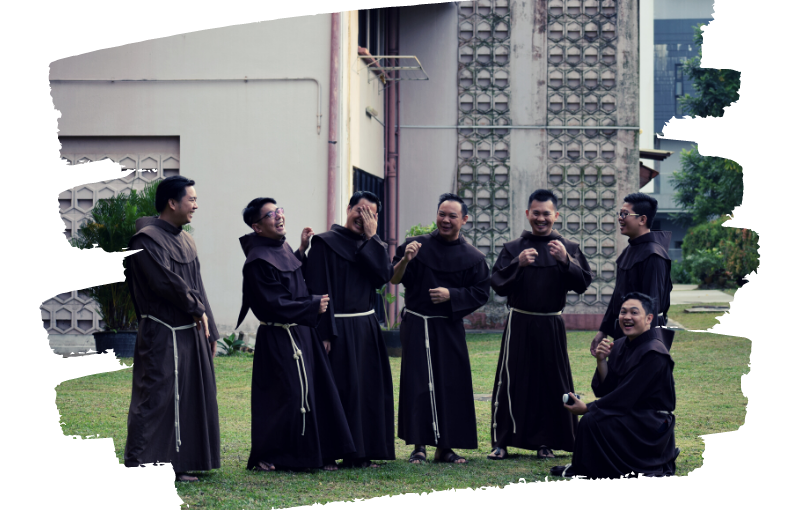 FORMATION
The Custody is responsible for the formation of young men entering the Order from Singapore and Malaysia. This includes their formal studies in philosophy, scripture and theology at St Francis Xavier Major Seminary in Singapore and College General Seminary in Penang, as well as other courses and programmes to prepare them for ministry.
Friars in Initial Formation, i.e. those who have made their Profession of Simple Vows, live in Greccio Friary located at Chestnut Drive in Upper Bukit Timah. There they are formed under the direction and mentorship of the Post-Novitiate Formation Director.
Accompanying them on their journey are several Solemn-Professed friars who serve full-time in the administration, formation, and pastoral works of the Custody.