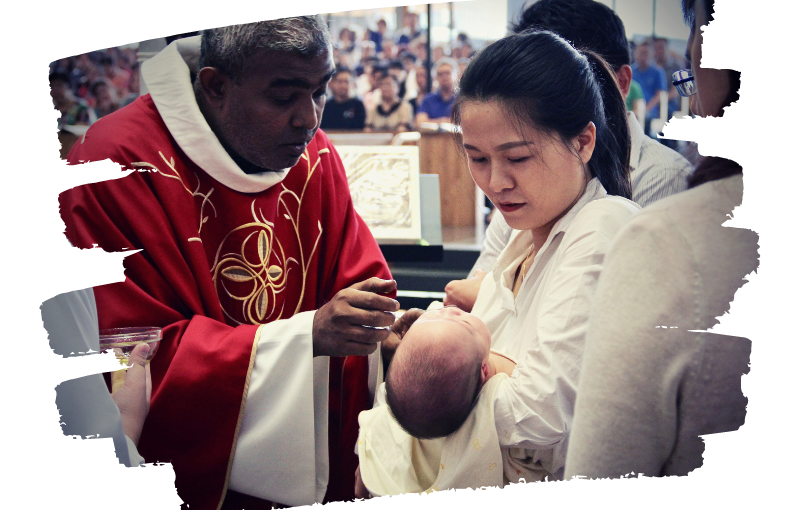 Church of St Mary of the Angels, Singapore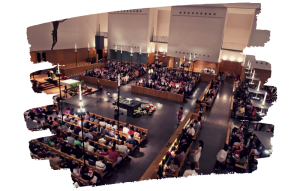 The parish began as a small hilltop chapel for the friars. It was dedicated by Archbishop Michael Olçomendy in 1958. In those days, the hill was surrounded by orchards, plantations and isolated villages, and neighbours would make their way up the hill to join the friars for mass.
In 1970, the Archbishop offered the friars a parish agreement and so, the friars' chapel became a parish church. A year later, it was named after St Mary of the Angels in Assisi, St Francis' favourite chapel and the place where God's graces and mercies are made known to many.
The site was redeveloped some decades later, and a new church built. In 2002, the new Franciscan complex in Bukit Batok, comprising St Anthony Friary, Church of St Mary of the Angels, San Damiano Community and Franciscan Columbarium, was officially dedicated.
For more information, go to stmary.sg
Church of St Ann, Kuching, Malaysia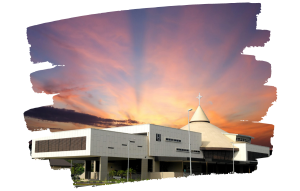 The Church of St Ann began as an outstation mission of St Joseph's Church (now St Joseph's Cathedral) in the late 1940s. The mission was begun by Fr Harry Van Erp, a Mill Hill missionary who began his work of evangelisation to villages such as Semeba, Seratau, Tijirak and Simpok. His initial efforts resulted in hundreds of Catholic families. Fr Harry also saw to the education of poor children, who eventually became evangelisers in their own villages.
In 1963, another Mill Hill missionary, Fr Tepstra, came up with the idea of building a parish house, or presbytery, based at "10th Mile", to serve as a base for the priests to work. A chapel was constructed within the presbytery for the priests to pray, and also to conduct small weddings. Thus, St Ann's Mission was born.
In 2000, the Franciscan Friars took over the running of St Ann's Mission.  Work began in the mid-2000s on a new church building, and on 8 December 2017, the parish priests and parishioners celebrated their first Mass in the new Church of St Ann.  
The church was officially dedicated by His Grace Archbishop Simon Poh of Kuching on 24 July 2018.
Church of the Risen Christ, Penang, Malaysia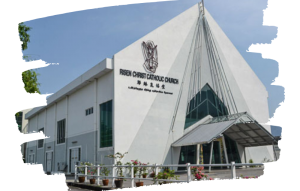 The Franciscan Friars have been serving in parish ministries in the Penang Diocese since 2018. Once the Custody accepted Bishop Sebastian Francis' invitation to serve in the Penang Diocese, two friars were sent to serve in the Church of Risen Christ, Ayer Itam. The friars also serve in the Little Sisters of the Poor – Home for the Aged and in pastoral ministry at Mount Miriam Cancer Hospital.
The Custody also has a pre-novitiate formation community in Penang so that candidates can study in the College General, the Catholic seminary in the state.
For more information, visit :