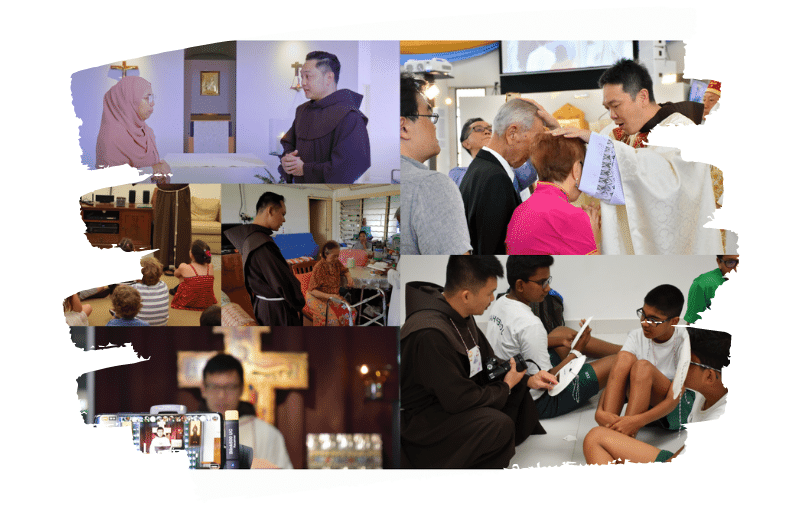 SUPPORT US
The Franciscan Friars are grateful for the generous support of our family and friends over the years. It is truly a blessing that so many have chosen to support our mission in Singapore and Malaysia. Your donations have enabled us to grow the Franciscan mission in both countries in new ways, and reach out to the peripheries.
In addition, they have provided for the maintenance of our communities, and the running of our formation programmes including mission exposure and studies at the seminary for our friars in formation. They also support our newer ministries such as the San Damiano Franciscan Centre.
We continue to count on your support of our mission, and assure you of our prayers.