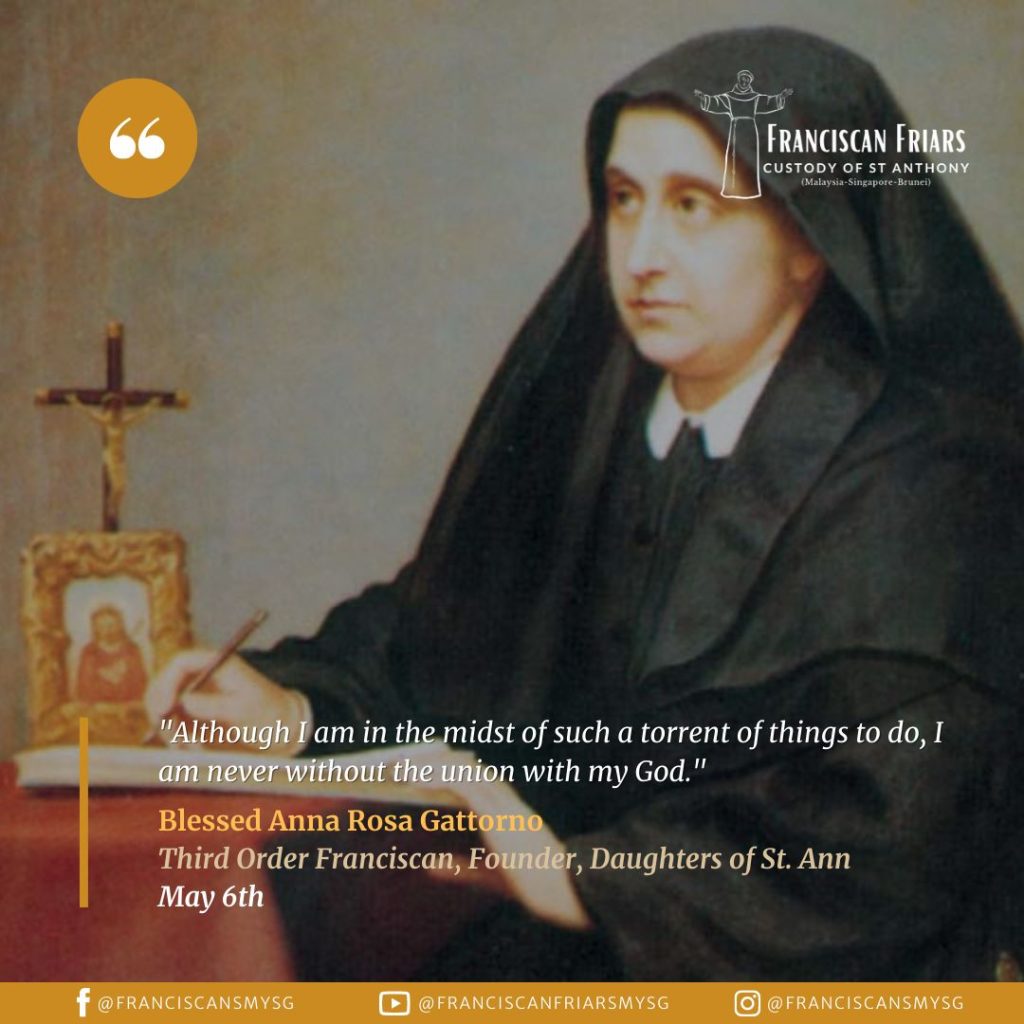 Benedetta Gattorno was born in Genoa to a wealthy family. Married at twenty-one, she was widowed six years later, with two young children to care for – one of them deaf and mute. Despite these challenges, she underwent what she called a "conversion" to greater love of God and her neighbors. Already a daily communicant, she took private vows of chastity and obedience, later adding poverty when she became a Franciscan tertiary.
Her confessor urged her to established a religious congregation, but she worried about what would happen to her children. In this, she received encouragement from Pope Pius IX. During an audience, he reassured her that God would provide for her children. And so, in 1866, she founded the Daughters of St. Anne (named for the mother of Mary), and later took the name Anna Rosa. The mission of the sisters was to be "Servants of the poor and ministers of mercy," seeking out and responding to all forms of suffering – whether among the poor, the abandoned, orphans, the sick, or elderly. She took a special interest in deaf children.
In 1878, the first sisters left Italy to establish houses in Latin America and other parts of Europe. By the time of Anna Rosa's death on May 6, 1900, there were thirty-five hundred sisters at work in over three hundred houses. She was beatified in 2000.