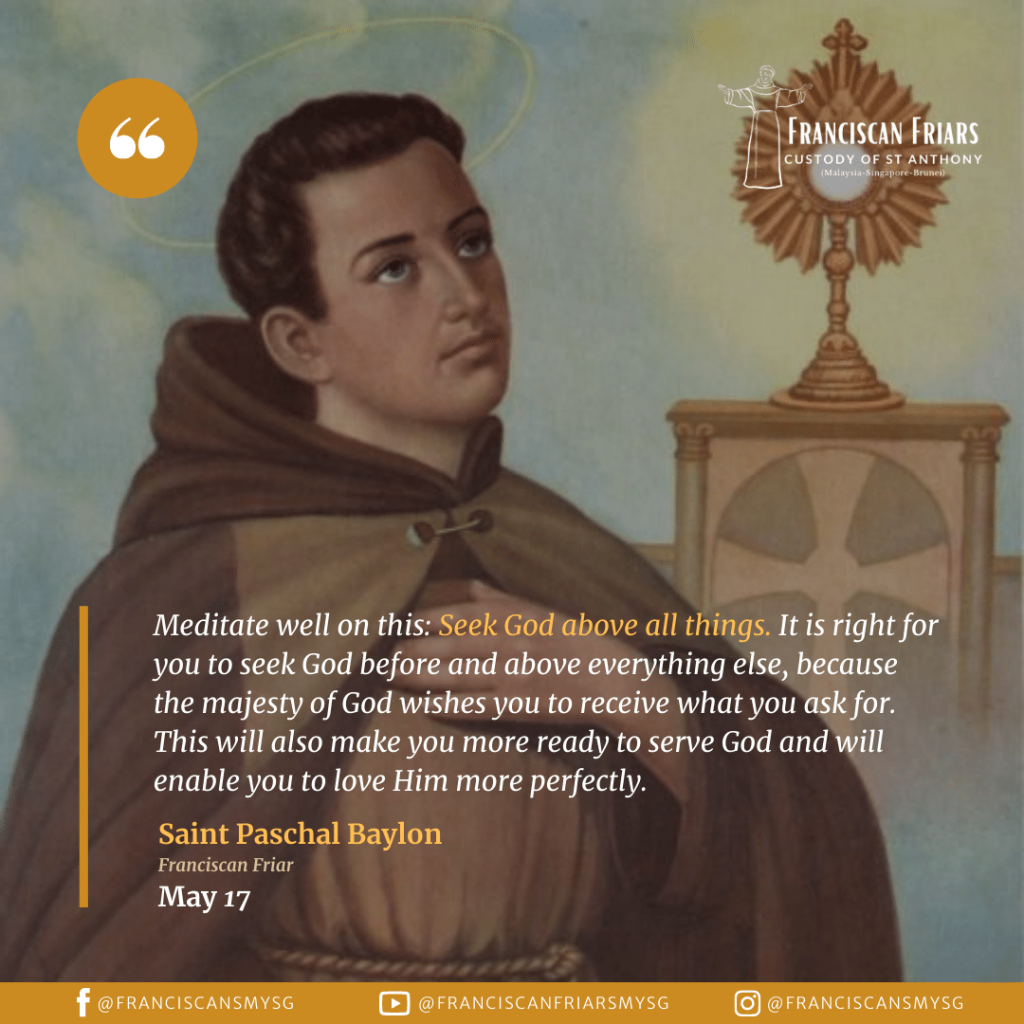 St. Paschal, who was born in Spain, spent his early life as a shepherd. Though he had no formal education, he taught himself to read and write, and he enjoyed the long days and nights with his flock, which afforded hours of uninterrupted prayer. At the age of twenty-one, he applied for admission to a friary of reformed Franciscans of St. Peter of Alcántara, a community known for its strict poverty and austerity. Paschal adapted happily to this environment, assigned mostly to menial tasks and joining his brothers in care for the poor and sick. 
What distinguished Paschal was his extraordinary devotion to the Eucharist. He would spend hours each night or early morning on his knees before the Blessed Sacrament. Often he volunteered to serve at one Mass after another. Even while he lived he was known as "the saint of the Eucharist." And later, long after his death, he would be named the patron of all Eucharistic congresses and confraternities of the Blessed Sacrament.
On one occasion, Paschal was sent on a mission to France carrying letters for the minister general of the Observant Franciscans. It was a dangerous undertaking to cross Huguenot territory in his Franciscan garb, and several times he was stoned and severely injured. Nevertheless, he returned safely to resume his simple life.
He died on May 17, 1592, at the age of fifty-two. He was canonized in 1690. 
Source : The Franciscan Saints  (Franciscan Media)