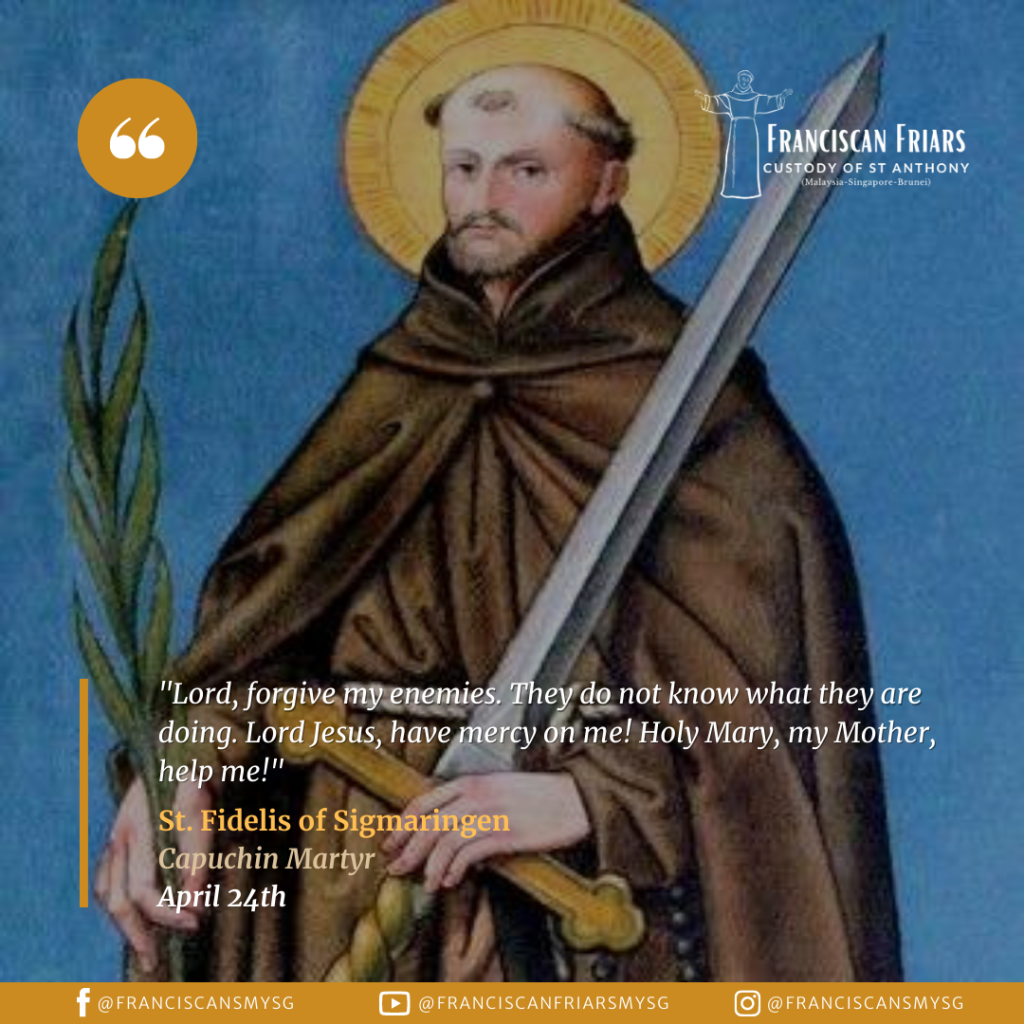 For years, Mark Roy sought success as a lawyer, before disillusionment over the dishonesty rampant in his profession inspired him to pursue religious life. Upon entering the Capuchin Franciscans of Freiburg, he received the name "Fidelis" – faithful. Following his ordination, he proved zealous in his commitment to prayer and poverty, and threw himself ardently into pastoral work. As he wrote, "Woe betide me if I should prove to be a half-hearted soldier in the service of my thorn-crowned captain."
In 1622, he was assigned to lead a missionary team under the newly formed Congregation for the Propagation of the Faith to preach in Calvinist territories in Switzerland. It was an exceptionally dangerous mission. He set out armed only with a Crucifix, a Bible, a breviary, and a copy of the Capuchin rule.
He preached widely, but his presence provoked outrage among many Calvinist. Apart from religious differences, they saw in the Capuchins an advance guard of Austrian intervention. In truth, Fidelis sometimes traveled under the protection of Austrian soldiers. Still, he faced beatings, rock-throwing, and in one case, a musket fired in his direction as he was saying Mass. Anticipating his fate, he signed his letters, "Father Fidelis, soon to become food for worms."
On April 24, after preaching in the church of Seewis, he was confronted by a Calvinist mob, demanding that he renounced his faith. "The Catholic religion is the faith of all ages," he replied. "I fear not death." He was felled by a single blow to his head and died instantly.
St. Fidelis was canonized in 1729.
ource : The Franciscan Saints  (Franciscan Media)