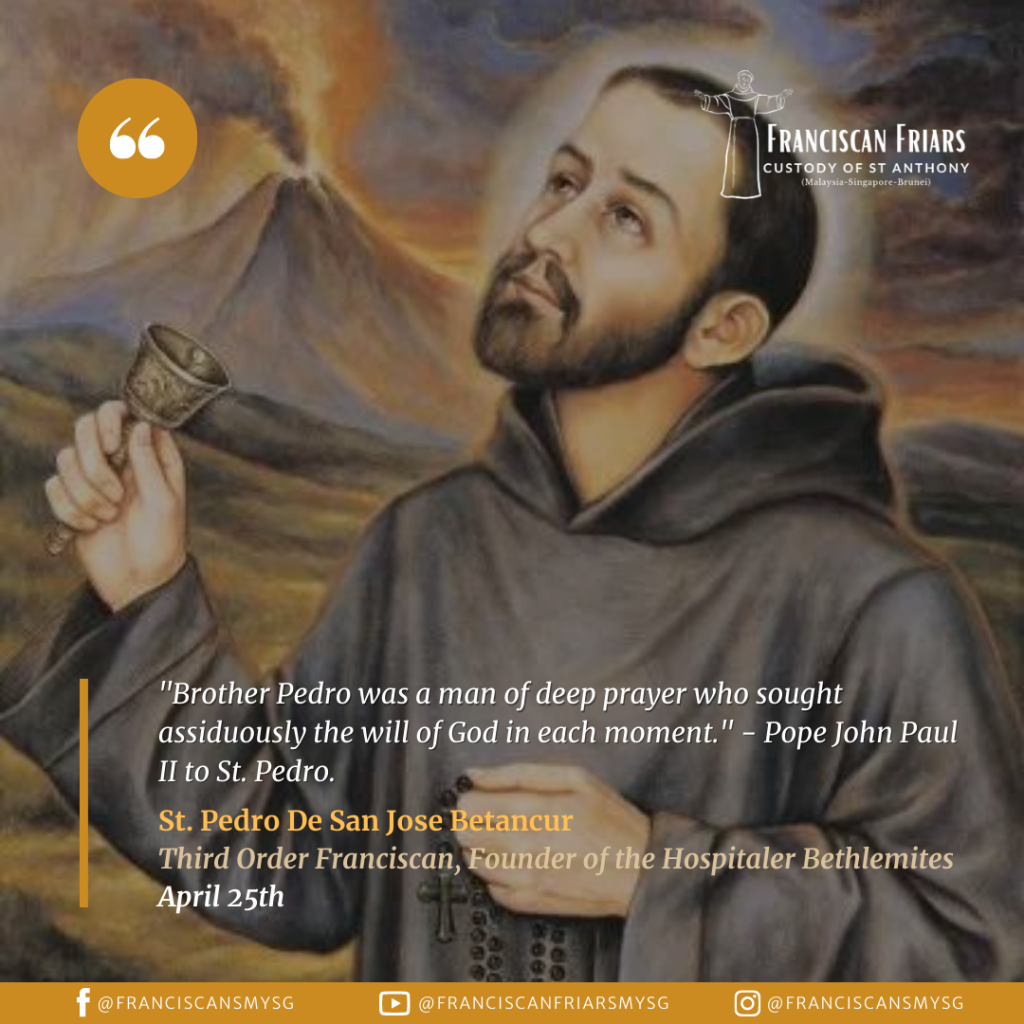 St. Pedro de San Hose Betancur is sometimes called the "Saint Francis of the Americas." Born in the Canary Islands, he spent his youth as a shepherd. At thirty-one, he travelled to Guatemala but arrived so impoverished that he relied on a Franciscan breadline for subsistence. Hoping to become a priest, he enrolled in a Jesuit college, though academic studies did not suit him. He soon withdrew and instead became a Franciscan tertiary.
Pedro devoted himself to the works of mercy, establishing a hospital – Our Lady of Bethlehem – as well as a hostel, a school, chapels, and other charitable institutes, which he supported by begging in the streets. When young men sought to join him he founded a new order, the Hospitaler Bethlemites.
Devotion to the Holy Family prayed a central role in his spirituality. He is credited with having originated the Posada celebrations that remain popular to this day in Mexico and Central America. On Christmas Eve, a man and woman, representing Mary and Joseph, lead a procession in search of shelter in Bethlehem. Wherever this custom is observed, it offers a reminder that the best way to honor the Holy Family and the birth of Christ is to extend charity and hospitality toward those in need.
Pedro died on April 25, 1667. Canonized in 2002, he became the first saint of Guatemala.
Source : The Franciscan Saints  (Franciscan Media)