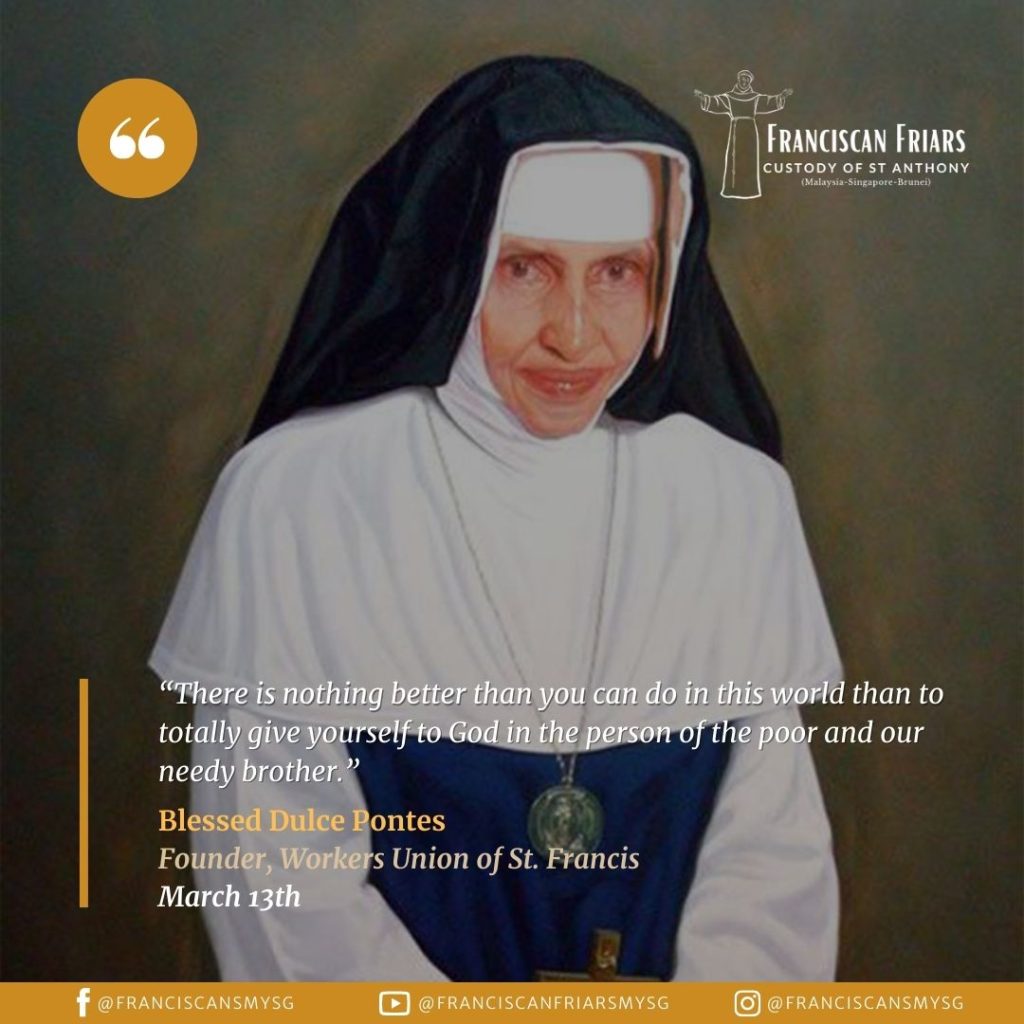 Maria Rita de Souza Pontes was born in Salvador, Brazil, to a well-to-do family. As a child, the sight of homeless beggars in her neighborhood inspired her to devote her life to the poor. At eighteen, she joined the Congregation of Missionary Sisters of the Immaculate Conception, a Franciscan community founded in Brazil in 1910. She took the religious name Dulce after her mother, who had died when Maria was just three years old.
Within a year of entering religious life, she had formed the Workers Union of St. Francis, the first Christian workers' movement in Brazil. Meanwhile she took to sheltering homeless sick people in abandoned houses, begging for food and medicine. As their numbers steadily increased, Dulce asked permission from her superior to house them in chicken sheds on the convent grounds. Eventually this gave rise to St. Anthony's Hospital, a complex of medical, educational, and social services. She could never pass a person in need without seeing the face of Christ:
"We may be the last door, and for this reason we cannot close."
Twice nominated for the Nobel Prize, Sister Dulce became one of the most beloved figures in Brazil. She died on March 13, 1992, and was beatified in 2011.