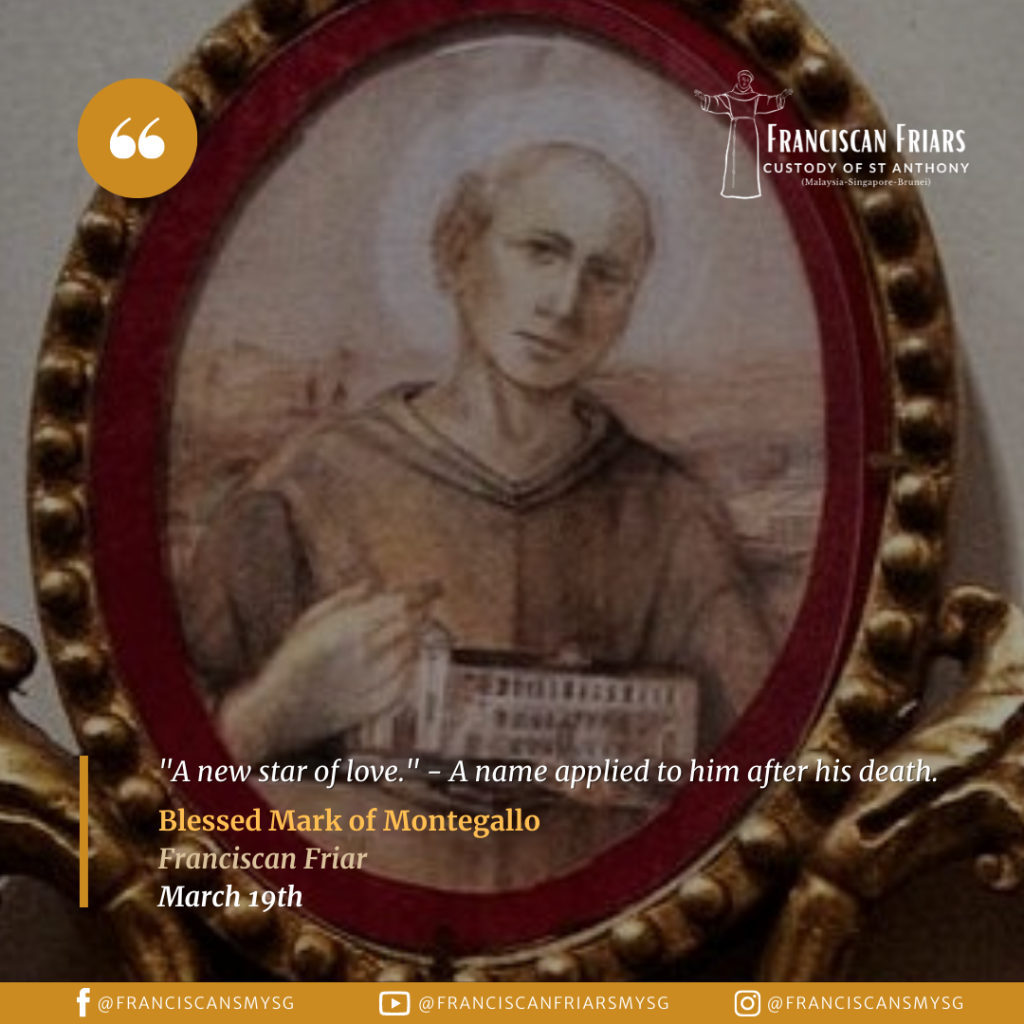 Blessed Mark, who was born in Montegallo, Italy, studied medicine, married and worked as a doctor for some years. At a certain point, he and his wife both agreed that their true vocations were to religious life. So they parted, she to become a Poor Clare, while he entered the Franciscan community in Fabriano. After his talents as a preacher were discovered, he embarked on a preaching tour that essentially lasted forty years. In prayer one day he heard a voice that said, "Brother Mark, preach love!" This became his central theme – the love of God and one's neighbor.
In his dedication to the poor, Mark sought to find a remedy for the terrible suffering cause by predatory loan sharks. He established what were called monti di pieta – essentially pawn shops that offered small loans in exchange for some modest collateral. Later these became banks that lent money at little or no interest. He easily raised the necessary funds through his preaching.
Eventually, age and the strenuousness of his itinerant ministry caught up with him. In Vincenza, where he lay dying on March 19, 1496, he asked to hear the Passion read aloud. Upon hearing the words, "It is consummated," he breathed his last.
Source : The Franciscan Saints  (Franciscan Media)