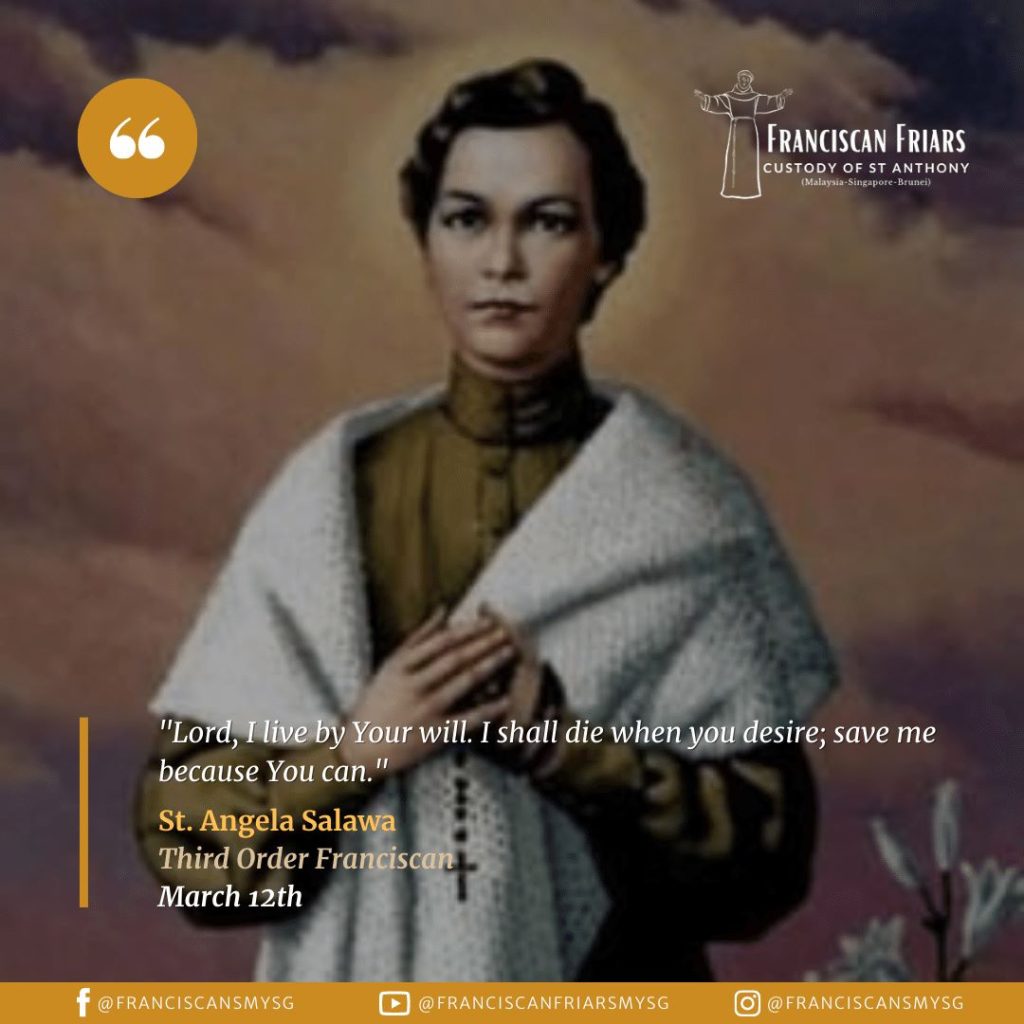 Angela Salawa was born to a poor family in Krakow, Poland. At the age of sixteen, she found work as a maid and lived a carefree and worldly life. A turning point came as she was dancing during a wedding reception and suddenly perceived that Christ was standing in the room, seeming to hold her in a gaze of loving reproach. Immediately she went to a nearby church, where she prayed for the courage to amend her life. Rather than enter a religious order, she decided to pursue a life of prayer and service in the world. In 1912, she became a Third Order Franciscan.
With the outbreak of World War I, Krakow was evacuated, but Angela chose to remain, nursing soldiers and prisoners of war while offering comfort to all who suffered. In her diary, she wrote to Christ:
"I want you to be adored as much as you were destroyed."
Her own health suffered, but no one noticed. In 1916, she was fired by her employer, who accused her of stealing. Penniless and without other resources, she lived out her last years in a basement room, where she died alone on March 12, 1922, at the age of forty.
Despite her obscurity, her reputation of holiness endured beyond her death. She was beatified in 1991 by Pope John Paul II.