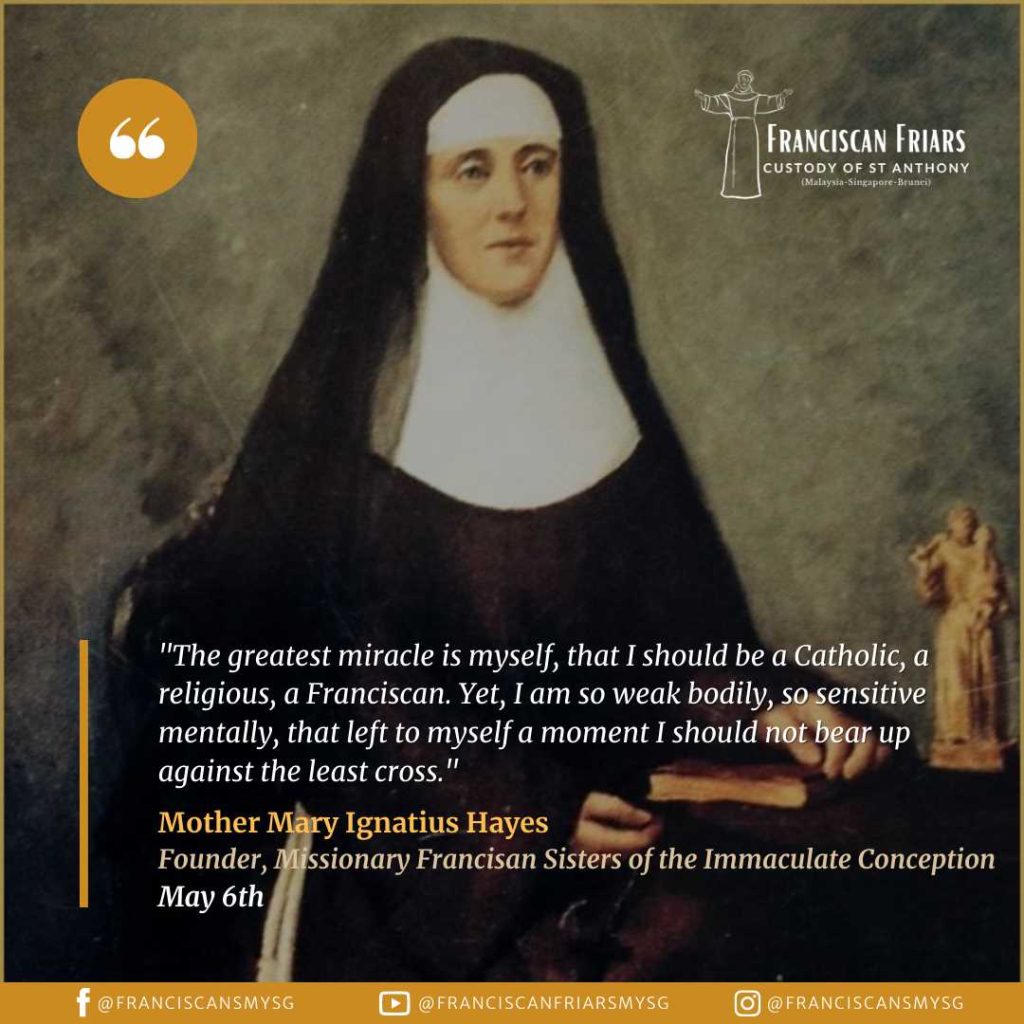 Elizabeth Hayes, the daughter of an Anglican priest, pursued a circuitous spiritual journey. Starting out in an Anglican religious community in Oxford, she converted to Catholicism and later joined a Franciscan community in Greenwich. Aside from the traditional three religious vows, she took a fourth – to make herself available to the needs of mission. Her subsequent journey led her to Jamaica, then France, and finally to Belle Prairie, Minnesota, at that time a remote outpost. Operating out of a log cabin with a small group of sisters, she formed the Missionary Franciscan Sisters of the Immaculate Conception.
They faced enormous hurdles. At one point, Mother Mary Ignatius Hayes, as she was now known, travelled to Italy, hoping to find other Franciscans willing to join her in the prairie. She returned alone. But, eventually, her community grew and she decided it was time to spread out – this time to serve the African American in the South. In 1879, she established a new community in Georgia, providing education to the children of recently freed slaves.
The next year, she traveled to Rome for an audience with Pope Leo XIII. He persuaded her to open a novitiate in Rome. She complied, though it meant she would never return to the United States. She died on May 6, 1894.