Our five deacons have immersed themselves in their new mission. Cosmas Francis is serving in Keningau Diocese (St Theresa Church, Tambunan), Crispus Mosinoh in Penang Diocese (Risen Christ Church, Air Itam), Gerald Saimel in Sandakan Diocese (St Dominic Church, Lahad Datu), Sixtus Pitah in Malacca-Johore Diocese (St Joseph Church, Plentong), and Robin Toha in Singapore Archdiocese (St Joseph Church, Bukit Timah).
The ministry of the deacon has three dimensions – liturgy, word and service.
During the liturgy, the deacon assists the bishop and priests. At the Mass, he proclaims the Gospel, and may be invited to preach the homily. He reads the petitions of the General Intercessions, receives the gifts, prepares the altar, assists with incensing, gives instructions regarding posture and movement, distributes Holy Communion, and dismisses the Assembly.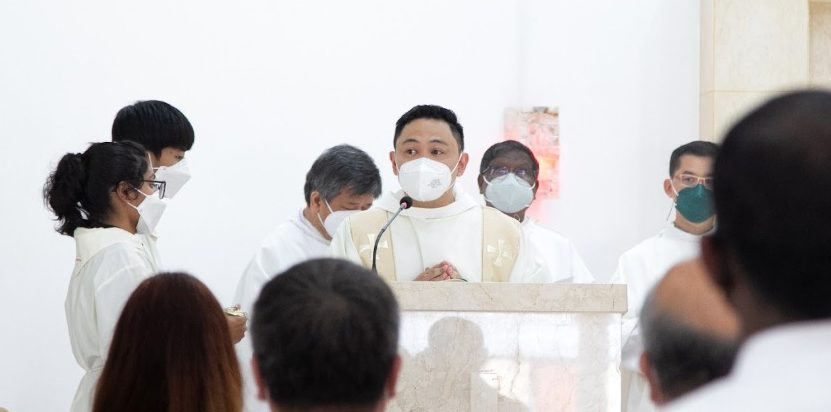 Outside of the Mass, the deacon assists the priest when he administers the Sacrament of Baptism, brings Viaticum to the dying, presides over prayer services, officiates at wakes, funerals, and burial services, and acts as a witness for marriages and engagements. The deacon is also able to bless religious articles.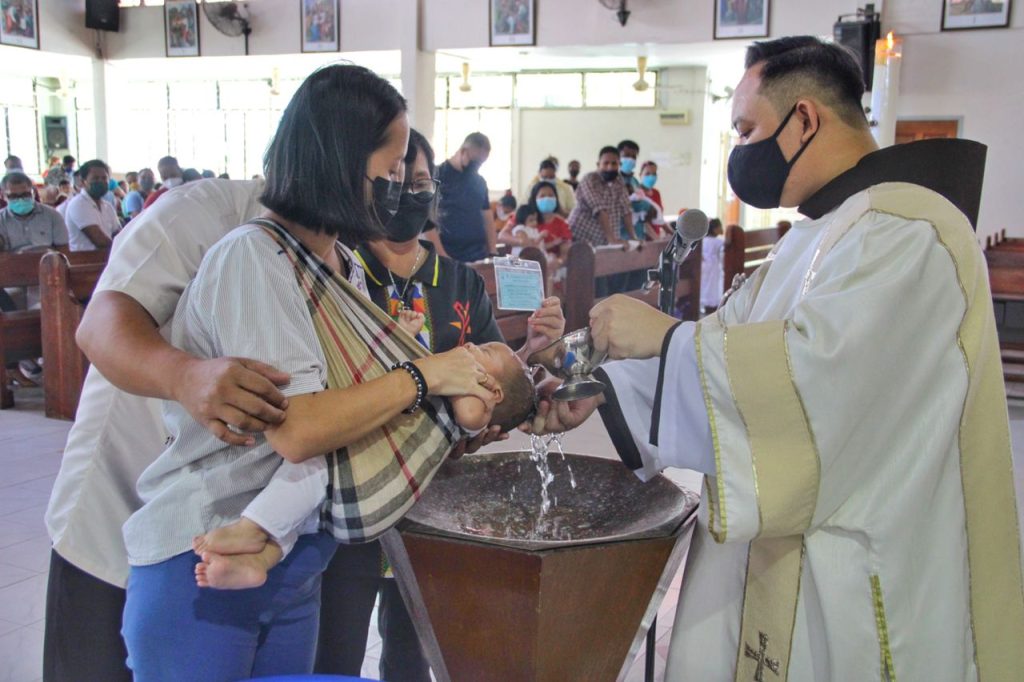 However, deacons do not hear confession or preside at Mass.
As ministers of service, there are many options for deacons to perform charitable works. They do outreach to the poor, visit the sick at home, in nursing homes, or in hospitals, care for inmates in prisons and jails. They teach sacramental preparation and religious education classes, and have various administrative duties.
Our deacons are conducting Catechism classes, visiting the poor and the marginalised, making pastoral visits to Basic Ecclesial Communities, and organising recollections for various groups and ministries. They are also helping out at the diocesan level. Friar Gerald provides counselling services, and has been meeting clients for marriage and individual counselling in Sandakan Diocese. Friar Sixtus has been working with the Media Production Office of the Malacca- Johore Diocese. His first assignment is to produce posters and a video for the 50th anniversary celebration of the diocese. Up in the north of Malaya, Friar Crispus is providing spiritual direction to some of the seminarians of the College General (Inter-diocesan Seminary) in Penang Diocese.
All five deacons will be ordained priests soon – Friar Robin Toha on 21 June at the Church of St Mary of the Angels, and Friars Cosmas Francis, Crispus Mosinoh, Gerald Saimel and Sixtus Pitah on 2 July at Sacred Heart Cathedral, Kota Kinabalu, Sabah.