On 9 April 2022, family and friends gathered with the friars at the Church of St Mary of the Angels to witness the First Profession of vows by our brothers Sylvester Singh, Julian Chua and Timothy Fong.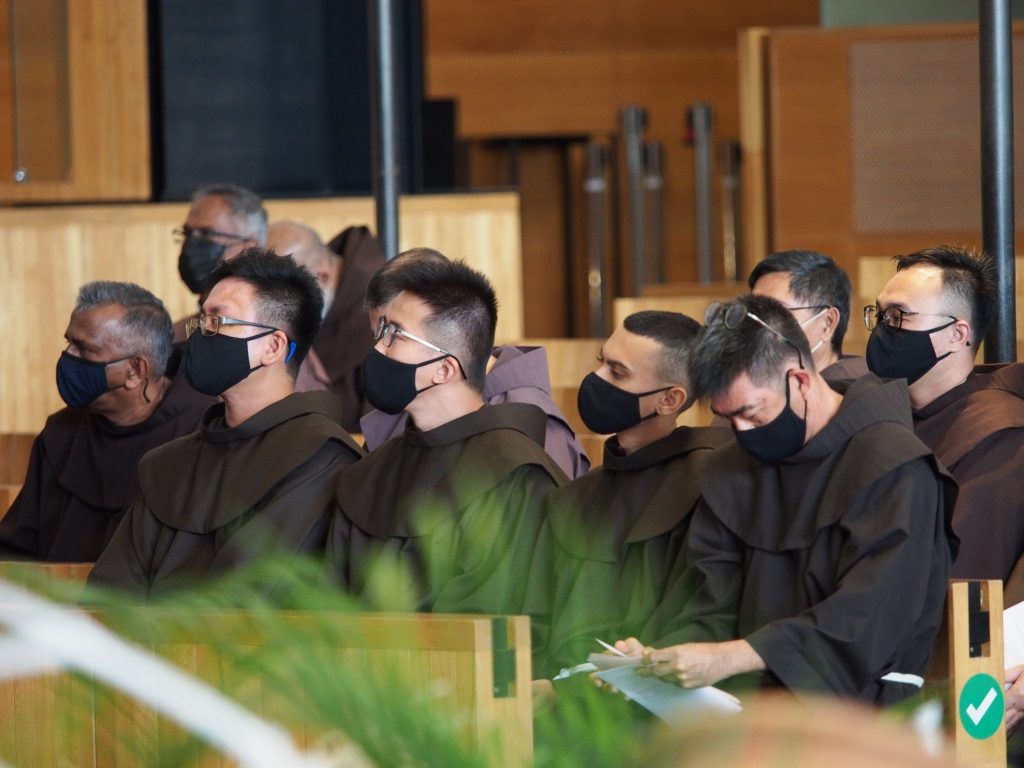 The Provincial Minister Phillip Miscamble came to Singapore to receive their vows. In his homily, he encouraged the three newly professed friars to continue to deepen their desire to serve the people of God as Friars Minor, and discover the joys of following in the footsteps of St Francis of Assisi.
The ceremony was live-streamed so that family and friars, especially those in Malaysia who were unable to attend in person because of Covid travel restrictions, could witness this happy occasion.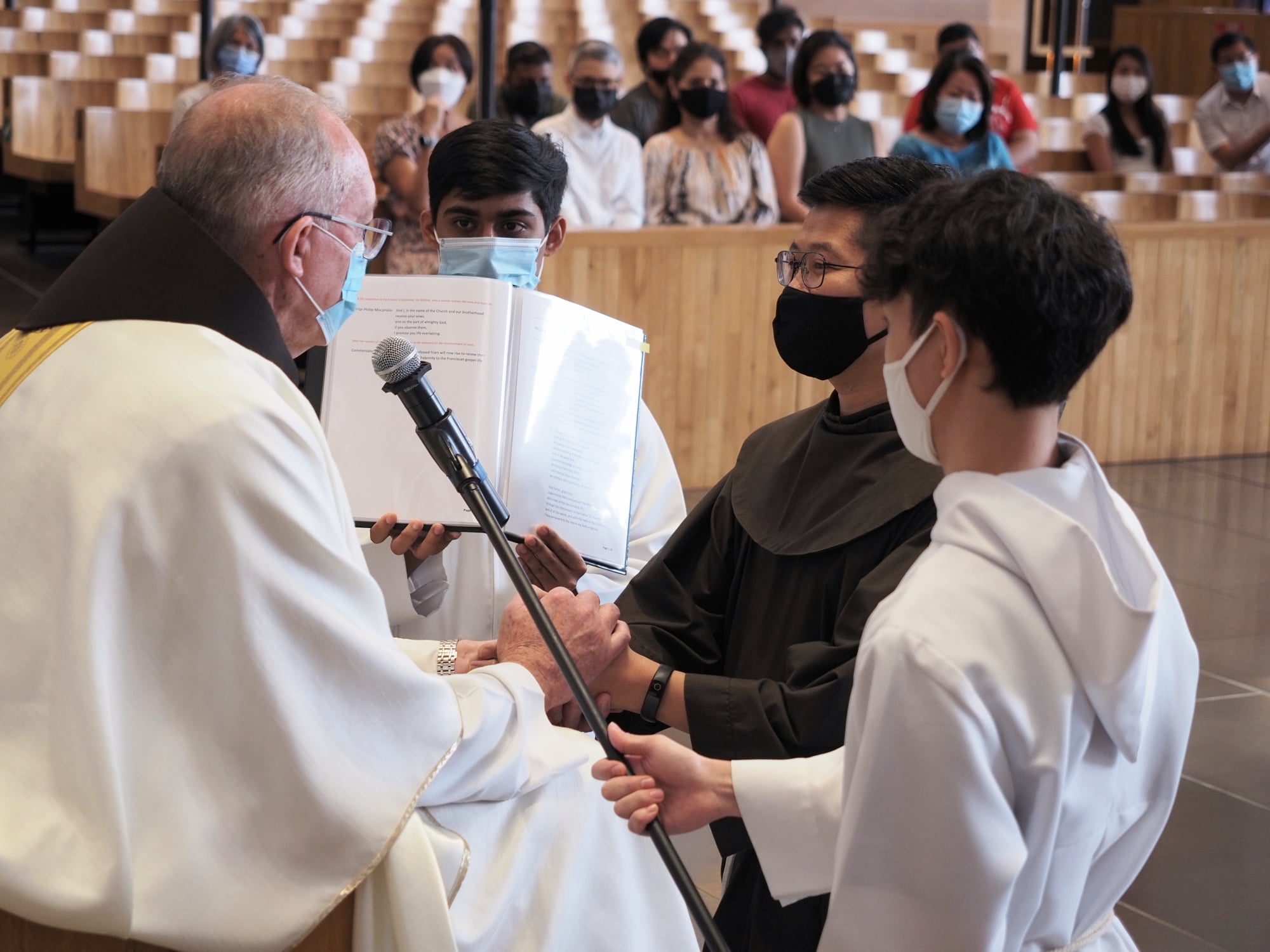 Friars Nelson Evarinus and Marvin Voo renewed their simple vows in the same ceremony. Following the liturgy, the Greccio community hosted family members to a celebratory lunch at the friary.