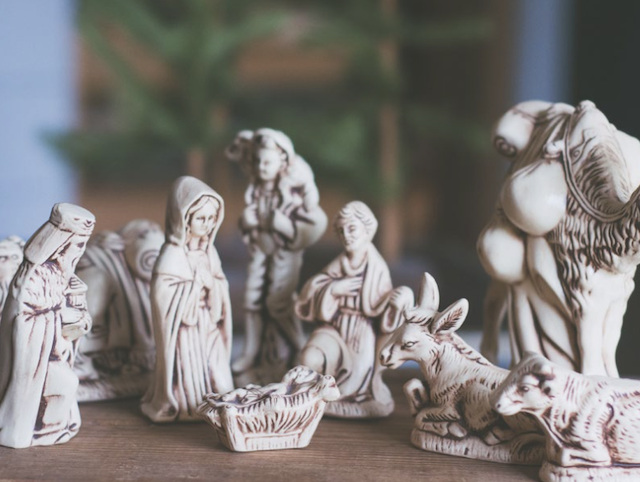 The seasons of Advent and Christmas offer us the possibility of doing things in other ways. The Pope speaks of the Church as a "field hospital". God, he says, is not found in "neat, orderly places and things, distant from reality". As we set out our Advent candles, cribs, Christmas trees and lights, do we remember that God walks by our side especially now with the world in turmoil? The Incarnation has given us the message that God has moved into our neighbourhoods. How does this theological reality impact our daily spiritual lives?
For many of us, our neighbourhoods can sometimes be depressing places where we live with anxiety, shame, guilt, fear and so many other feelings and behaviours that prevent us from knowing that we are indeed loved. God has moved into such neighbourhoods.
During Advent, the Isaiah readings during Mass invite us to embrace a God who has come to console us and free us from the prisons of our sins. John the Baptist encourages us to make straight paths in our lives so that we can see God as God really is, and not the way we want God to be.
God is with us in good times and in bad. Couples professing their vows on their wedding day promise to be there for each other in good times and in bad. God, in the Incarnation of Jesus, has made the same promise to us. In Jesus, the new covenant, this promise is sealed forever.
But how do we know this for sure, especially during those times we cannot sense the presence of God? John Henry Newman, the 19th Century English theologian, scholar and poet, said his search for God did not end with his studies or his priesthood. He is quoted as saying "I sought to hear the voice of God and climbed the topmost steeple, but God declared: Go down again – I dwell among the people."
In the Gospels, we find Jesus largely among ordinary people, the outcasts, the disease-ridden and those society had labelled unworthy or sinful. The Gospel of Matthew (25:31-46) clearly describes Jesus as not just among people, but as the least among them. The Gospel of John says: "The Word became flesh and made his dwelling among us" (John 1:14).
We rush to register for Mass, but a genuine desire to receive the Lord in the celebration of the Eucharist must be matched with an equally real longing to experience the same Lord in the lives of others – all others and not only like-mind people.
The language the psalmist uses describes the general nature of life for many people: "waters up to my neck", "sinking into depths where there is no foothold", "my eyes fail", "shame covers my face", etc. But there is steadfast faith that God will deliver. The psalmist prays "in your great love, O God, answer me with your sure salvation" (69:13).
Salvation. This is what we are assured of. God did not promise a life without struggles and challenges. Our lives can be messy. We struggle, we suffer, but as we do, we hold on to the sure and certain hope that the ultimate life that comes with God is ours, and will never be taken away from us.
Jesus showed that the way to a full life in the resurrection is to carry the cross of humanity's burden, with our eyes fixed on God's kingdom, and walk the path towards Easter. We tell ourselves that "this is only Friday, Sunday will come". That is the blessed assurance given to us in the suffering of Christ. For as it says in Hebrews, "it is not as if we have a high priest who is incapable of feeling our weaknesses with us …" We believe in a God who knows what it means to be human.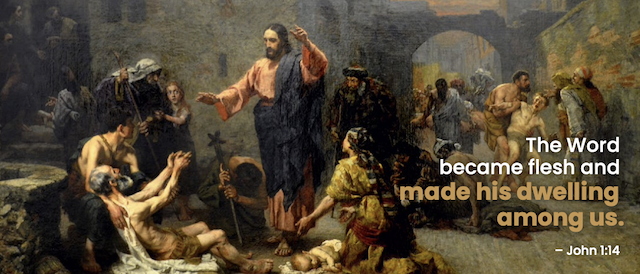 So how can we express our faith anew in this season when we celebrate the Incarnation? At the opening Mass for the Synod on 10 October, Pope Francis encouraged the Church to become "experts in the art of encounter". He invited us to walk together on the same road by encountering our God in one another. On this road we listen to others and to one another with the heart, with no judgment. When we encounter and listen to others sincerely, we then need to discern what changes we are invited to embrace in order to make room in our hearts for God.
May this Christmas truly become the feast of the Incarnation for each of us.
Friar Clifford Augustine OFM