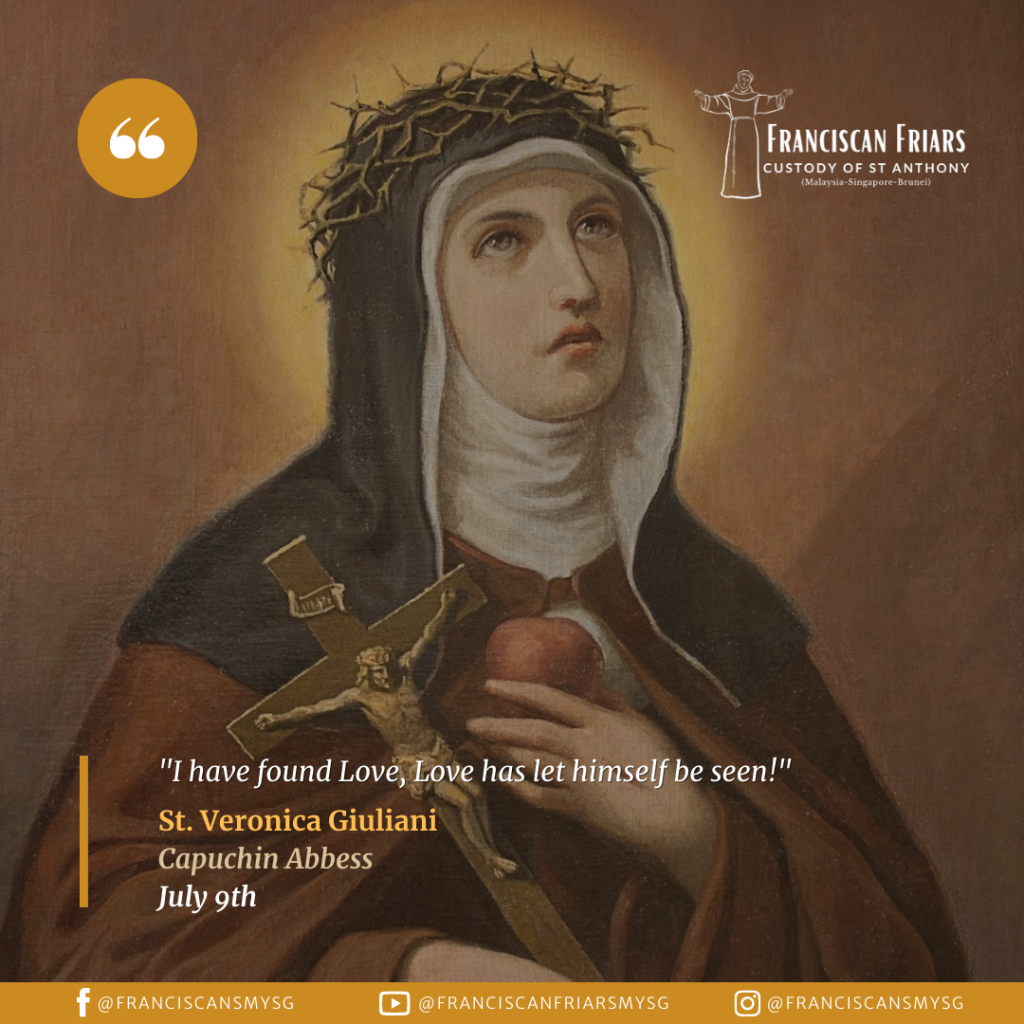 Ursula Giuliani was born in the small Italian town of Mercatello. At the age of seventeen, after receiving a vision of the Blessed Mother, she entered the Capuchin convent of Citta di Castello in Umbria, and took the name Veronica. Early in her religious life, she began to experience an extraordinary identification with the Passion of Christ. In 1694, she displayed on her forehead the imprint of the crown of thorns. In one vision, she saw the crucified Christ remove his arm from the cross and beckon to embrace her by his side. As she felt an arrow pierce her heart and received on her body the wounds of the crucifixion, she wrote,
"I felt great pain but in the same pain I saw myself, I felt myself, totally transformed into God."
Veronica's physical wounds were examined and treated by medical professionals, with no effect. After a personal examination by the bishop, he ordered that her hands be covered in gloves and sealed with his personal seal. She was to be deprived of the Eucharist, kept away from the other nuns, and subjected to constant supervision. But when her signs nevertheless continued, she was allowed to resume her regular life.
Despite her extraordinary mystical gifts, there was nothing unbalanced about Veronica's religious life. She served for thirty years as novice mistress and spent her last ten years as abbess of her convent. She died on July 9, 1727, and was canonized in 1839.