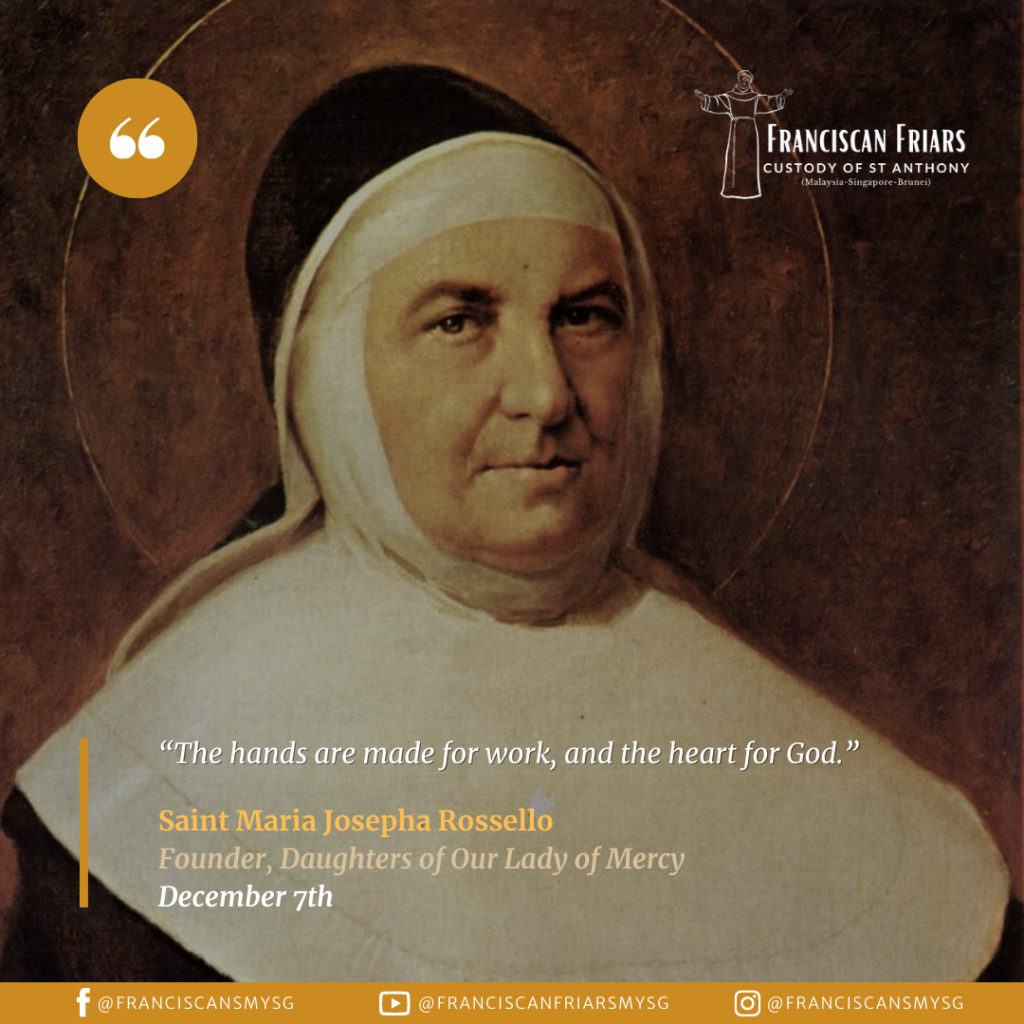 Benedetta Rossello was born to a large, poor family on the Ligurian coast of Italy. Lack of a dowry frustrated her desire to enter religious life. Instead, she became a Third Order Franciscan and entered domestic service to a wealthy family, sending all her earnings to her family.
When she heard that the bishop of Savona wished to do something for the girls and young women at risk of abuse, she volunteered for service. The bishop recognized her gifts and readily agreed to set her up with three companions in a rundown house. They took the name Daughters of Our Lady of Mercy, and Benedetta, who would serve as superior for the rest of her life, became Maria Josepha.
Despite their poverty, they quickly attracted new recruits. Remembering her own sad experience, Mother Maria decreed that no worthy woman should be turned away for lack of a dowry. At first, the sisters founded a series of homes – Houses of Divine Providence – for girls in trouble. But schools and hospitals followed, and in 1875, the first foundation was established in Argentina
Mother Maria never scorned the most humble tasks. But then when illness left her unable to walk, she could do no more than oversee the work of her sisters.
"There are God, the soul, eternity. The rest is nothing."
She died on December 7, 1880. She was canonized in 1949.