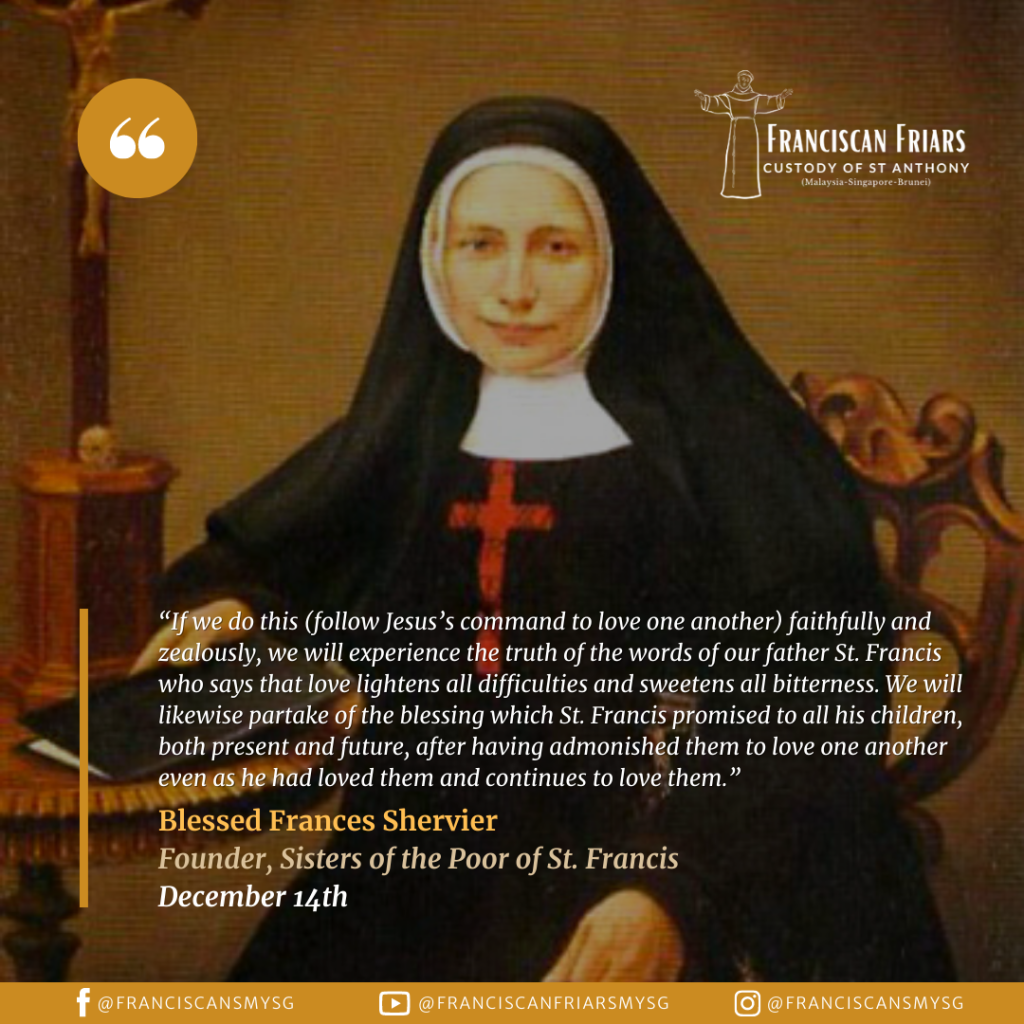 Frances Schervier, the daughter of a wealthy industrialist, was born in Aachen. Upon the death of her mother when Frances was thirteen, the young girl assumed responsibility for the household and the care of her younger siblings. With other women in Aachen she engaged in various charitable projects, visiting prisoners, caring for the sick in their homes, and rescuing prostitutes. In 1844, she entered the Third Order of St. Francis.
In 1845, following the death of her father, she joined with several other women to form a religious community, the Sisters of the Poor of St. Francis. They established soup kitchens and fearlessly cared for those suffering from typhoid, cholera, and smallpox. Eventually, Frances sent sisters to America, where she visited in 1863 and offered her service as a nurse during the Civil War. Returning to Germany, she joined her sisters in nursing soldiers and staffing ambulances during the Franco-Prussian War.
She died in December 14, 1876. Her beatification followed in 1974.