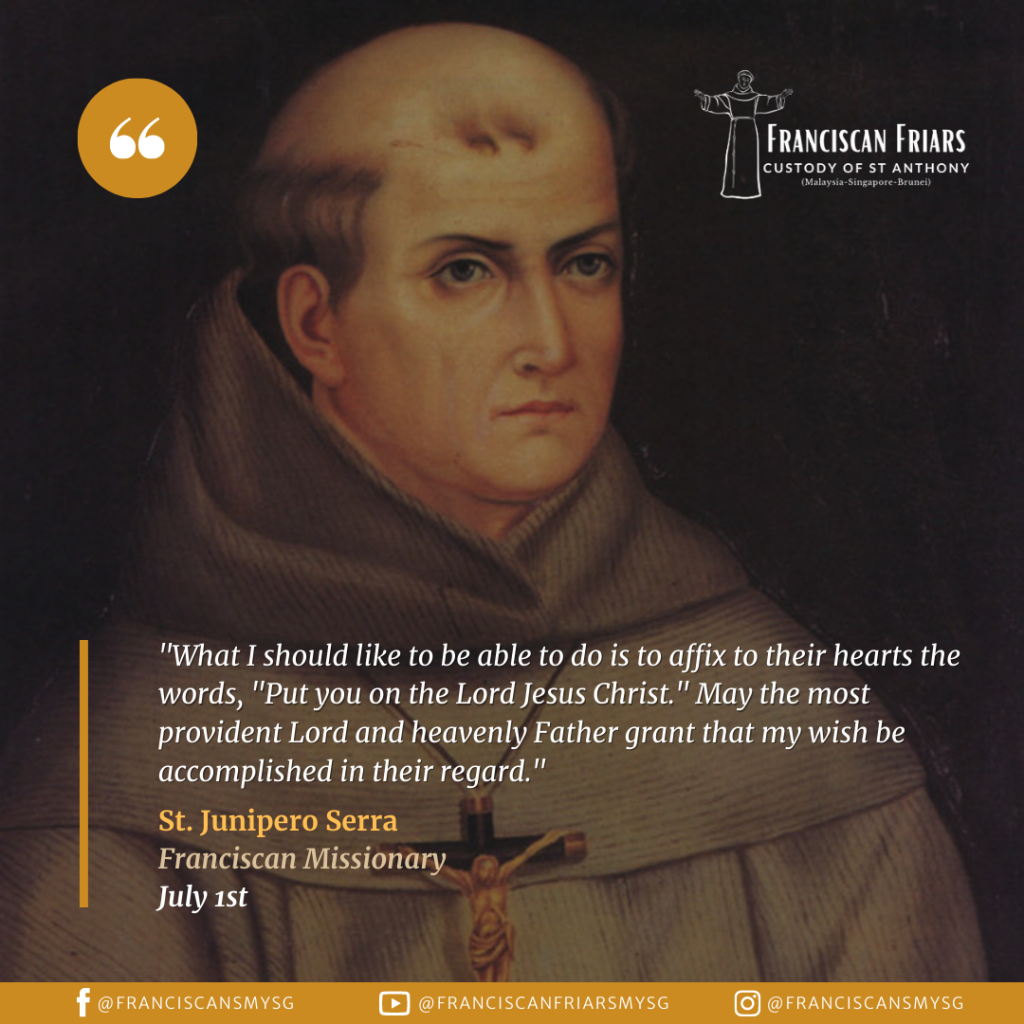 Junipero Serra is celebrated as one of the fathers of California. Born in Majorca, Serra entered the Franciscan order at sixteen. After earning a doctorate in theology, he taught as a professor for many years before volunteering for the missions in New Spain. He spent twenty years in Mexico, then travelled by foot to California, where he spent the rest of his life. From his arrival in 1769, when he founded the mission of San Diego, until his death fifteen years later, he tirelessly travelled the length of California, established nine missions, and baptized many thousands of Indians.
Serra espoused an austere, ascetic brand of Catholicism. In preaching, he was capable of demonstrating his zeal by striking his breast with a stone, or holding a lighted torch against his chest to demonstrate the fires of hell.
His canonization in 2015 – the first to take place in North American soil – was not without controversy. Critics, including many Native Americans, raised questions about the mission settlements in which Indian converts were incorporated, becoming virtual prisoners or indentured servants. Others defended Serra and the Franciscan missionaries for protecting the Indians from harsher abuse by the secular authorities.
Serra died on August 28, 1784. He is buried in the sanctuary floor of the Mission de San Carlos Borromeo in Carmel.