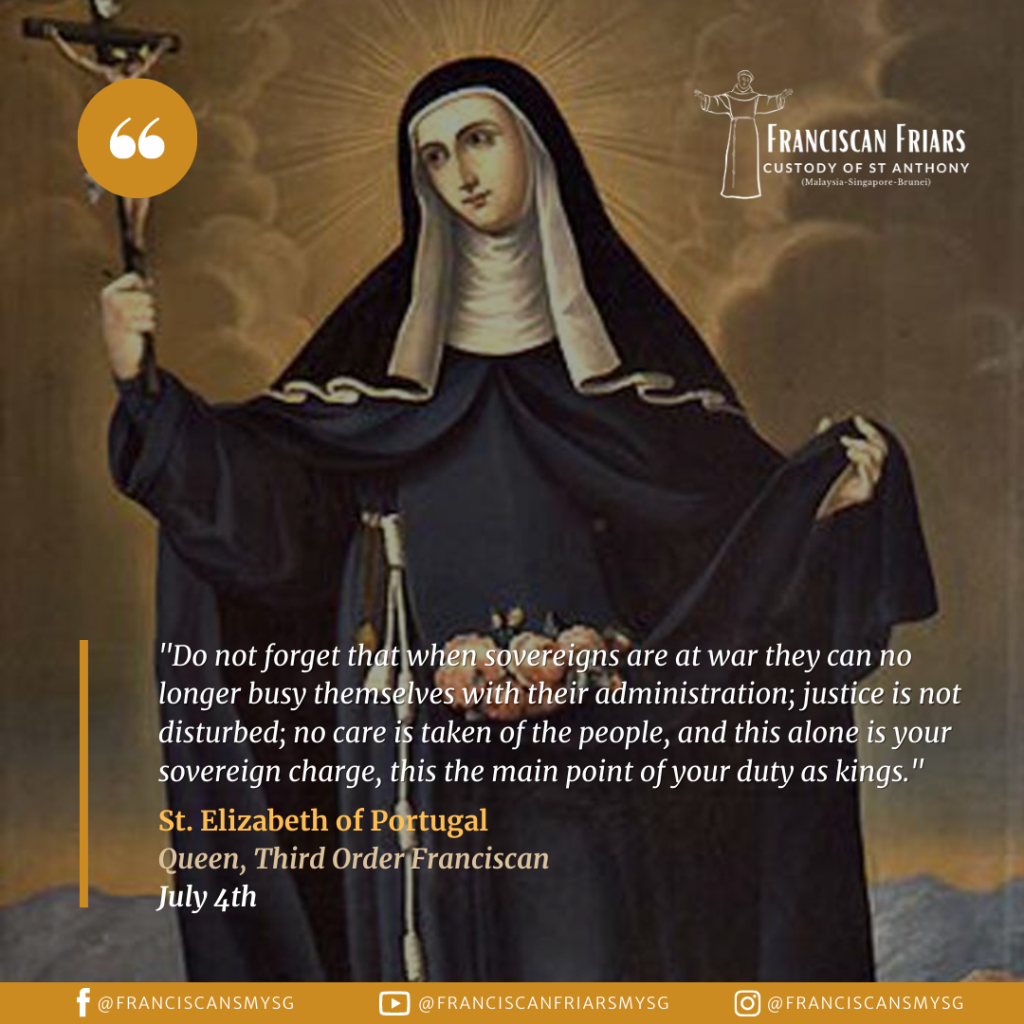 St. Elizabeth of Portugal was the daughter of the king of Aragon. At twelve, she married King Denis of Portugal, a profligate man, who tolerated his wife's piety while making no secret of his own infidelities. Elizabeth bore him two children, a son and a daughter. Her son, Alfonso, would later come close to open rebellion against his neglectful father. For her role in effecting a reconciliation between father and son, Elizabeth became popularly known as "the Peacemaker." But her peacemaking talents were exercised on an even greater level when she personally prevented a war between Portugal and Castile.
Elizabeth lived up to her public responsibilities as queen. But the greater part of her time was spent in prayer and a variety of charitable projects. She established hospitals, orphanages, and religious houses throughout the kingdom, as well as halfway homes for "fallen women." "God made me queen so that I may serve others," she noted.
When her husband died, she put on the habit of Franciscan tertiary and lived for her eleven remaining years in one of the monasteries she had helped to found. She emerged occasionally to intercede between rival monarchs – with most of whom she bore some relation. Even as she lived she was credited with miracles, and she was revered by the people of Portugal.
Elizabeth died in 1336 and was canonized three centuries later by Pope Urban VIII, who named her the Patroness of Peace.
Source : The Franciscan Saints  (Franciscan Media)