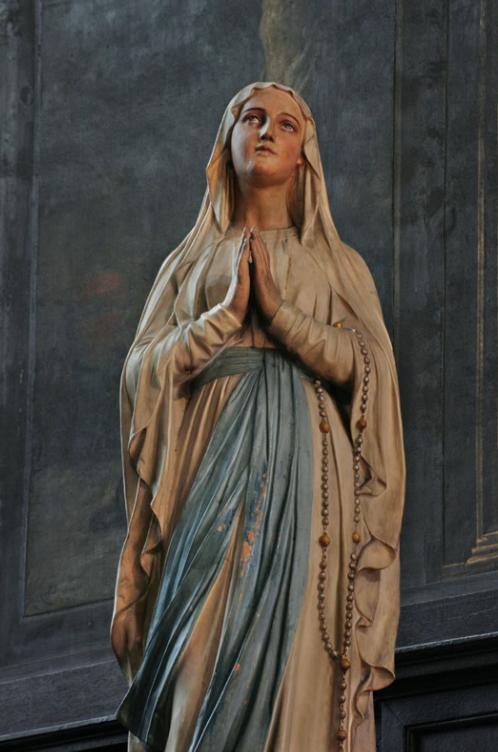 St Anthony even exclaimed: "Through you, Paradise has entered our world!" St Anthony found great delight and strength in invoking the "sweet name of Mary", the "New Eve" and "Star of the Sea", and his devoted imitation of the poor, humble Virgin in her poverty, littleness and purity of heart was such that his holy life became the very presence of Mary in the world.
And in the light of his being like Mary, who "always had her mind raised straight up to God in the contemplation of heavenly things", it is no wonder we have the delightful account of St Anthony holding and adoring the Child Jesus in his arms.
May we learn from St Anthony, in the words of St John Paul II, that "devotion to Mary, by highlighting the human dimension of the Incarnation, helps us better to discern the face of a God who shares the joys and sufferings of humanity, the 'God-with-us' whom she conceived as man in her most pure womb, gave birth to, cared for and followed with unspeakable love from his days in Nazareth and Bethlehem to those of the cross and resurrection".
FRANCISCAN PRAYER 

Mary, our Queen, Holy Mother of God,we beg you to hear our prayer.

Make our hearts overflow with divine grace and resplendent with heavenly wisdom. Render them strong with your might and rich in virtue. 

Pour down upon us the gift of mercy so that we may obtain the pardon of our sins. 

Help us to live in such a way as to merit the glory and bliss of heaven.

May this be granted us by your Son Jesus who has exalted you above the angels, has crowned you as Queen, and has seated you with him forever on his refulgent throne. Amen. 

A prayer of St Anthony of Padua, whose feast we celebrate on 13 June, after the Marion month of May when devotions are made in honour of the Blessed Virgin Mary.