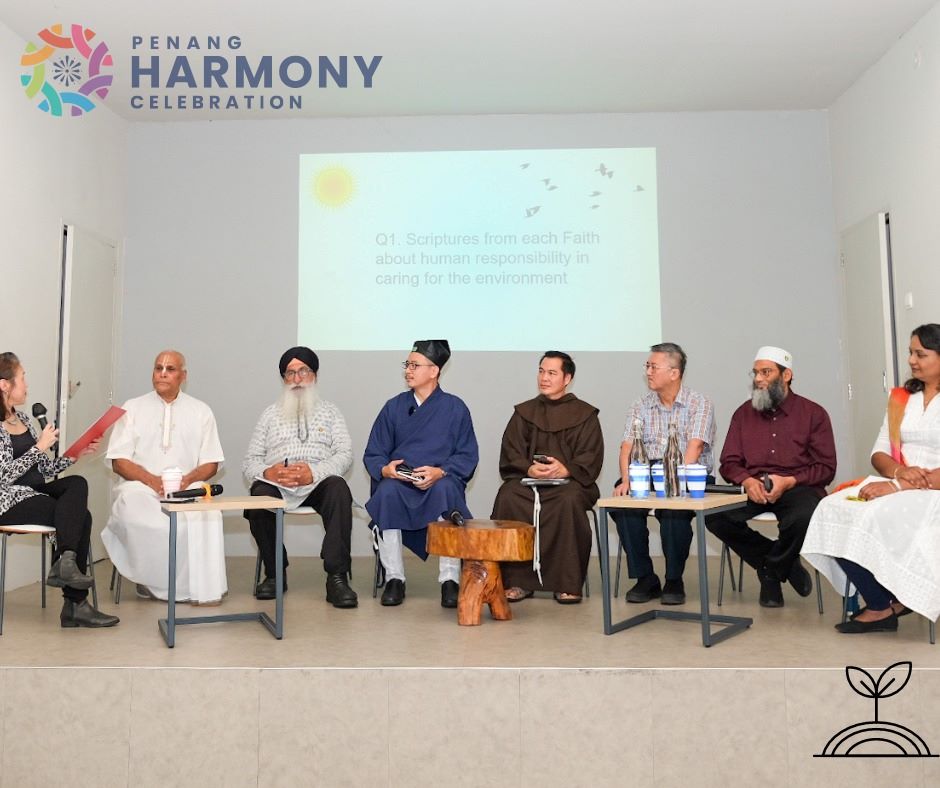 Faith leaders gathered at the Penang Harmony Centre for an Interfaith and Ecology forum themed Bringing Together Diverse Beliefs for a Greener Tomorrow September 3. The forum was jointly organised by Penang Harmony Corporation (HARMONICO) and the Creation Justice Commission, the Diocese of Penang.
Sukhindarpal Singh, director of Harmonico welcomed everyone for an insightful understanding of Interfaith and Ecology and detailed Harmonico's vision, mission and programmes. Arokiadass Anthonysamy explained that the Creation Justice Commission of the Catholic Church is following the call of Pope Francis' Laudato Si' in protecting our common global home, organising green workshops, eco exhibitions and community clean-up activities.
The faith panel included Kalpa Vrksha Das, International (Society for Krishna Consciousness), Sukhindarpal Singh (Malaysia Gurdwara Council), Kenneth Lee Tze (Federation Taoist Association Malaysia), Friar Cosmas Francis OFM (Justice, Peace and Integrity of Creation Malaysia-Singapore-Brunei), Loo Bong Seng (Malaysian Buddhist Association and Malaysian Buddhist Institute), Prof Zainal Alimuddin (Pertubuhan Ikram Malaysia Caw. Penang) and Renuka Radakhrishnan (Penang Green Council).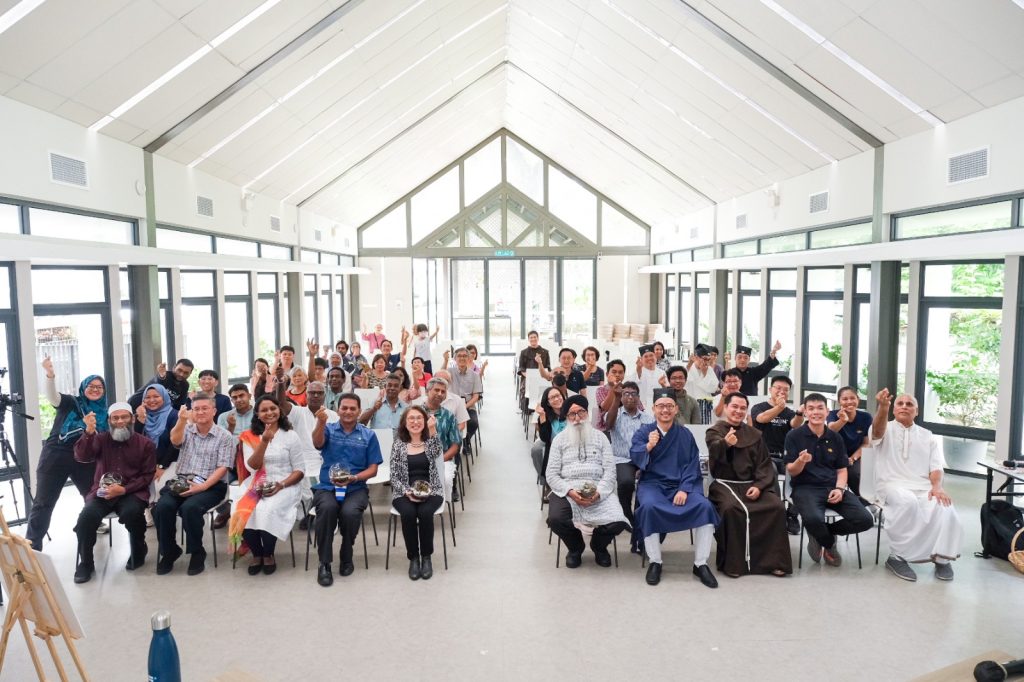 Friar Cosmas gave the Catholic perspective when he related that the Book of Genesis gives an overview of God's creation, where all humanity has been charged with stewardship of the natural world.
Faith leaders then related that spiritual knowledge is imperative to being in harmony with nature. We must endeavour to close the gap in the inequalities between rich and poor, and to encourage moderation in daily living. Happiness should not be pursued as an end to itself but will always follow the blessings of work in faith and love. Efforts are also being made on the micro level to instil sustainable actions like the 3R's of Reduce, Reuse and Recycle, having recycling stations at religious festivals, instilling the habit of waste not, having eco-friendly religious materials and educating sustainable living.
Moderator Magdalene Chiang summed up the forum's deliberation in that we are all one human race, we have one Mother Earth as our common home, and we are one in love with the environment.
However, the panellist also expressed concern that citizens are not taking the ecological crisis seriously. E-hailing food services cause more plastic waste and food waste! We all have a duty to protect the earth from the corruption of deforestation and over-development. We should not take Mother Earth for granted. We must harmonise our lives with the environment for if the earth suffers, we humankind are at fault. Statistics are frightening where according to the UN 2023 SDG Summit, the global temperature has already risen 1.1ºC above pre-industrial level, and by 2030 an estimated 700 million people will be at risk of displacement by drought alone. Friar Cosmas solemnly declared that our actions will result in the effect for 'we will reap what we sow'.
Pope Francis encyclical, Laudato Si' Praise Be — has the subtitle "on care for our common home". We all call our planet Mother Earth because of its nurturing nature and, like a mother, she embraces, sustains, and governs us. The encyclical relates to the cry of the earth together with the cry of the poor and downtrodden when facing the ecological sins of wasteful consumerism, the throwaway culture, irresponsible development, environmental degradation, pollution, loss of biodiversity, and global warming. Creation must come with Justice because climate change is an issue of justice where in times of natural disasters, famines, droughts, and floods, the poor are faced with even greater poverty as their sustenance and livelihood are affected.
The forum ended with the presentation of terrarium glass containers that mimic the earth's eco-system to the panellist and Paul Au, GM of Harmonico. All participants also received an eco-friendly food grade silicon collapsible coffee cup.
The forum ended with the movie The Letter: A Message for our Earth telling the story of a journey of leaders to Rome to discuss the encyclical letter Laudato Si' with Pope Francis.