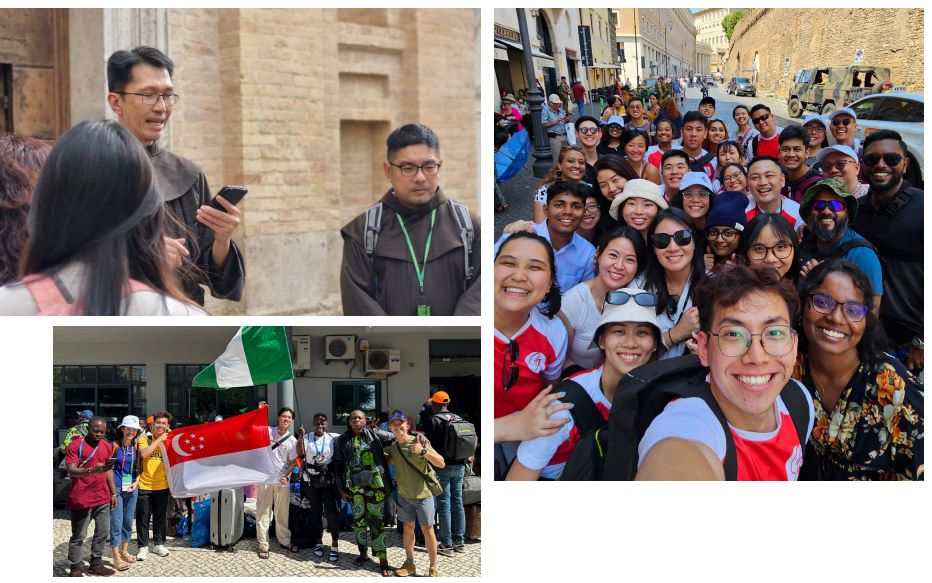 In the heart of Lisbon, a city rich in history and spirituality, Friars Aiden Peter, Sixtus Pitah and Robin Toha, along with 59 young people from the Churches of St Mary of the Angels, Blessed Sacrament, and Immaculate Heart of Mary, shared in a global message of love, inclusivity and hope at World Youth Day 2023.
World Youth Day in Lisbon brought together more than 1.5 million young souls from around the world, offering them an array of spiritually enriching talks, solemn praying of the Stations of the Cross in the presence of Pope Francis, and a moving closing mass presided over by His Holiness himself.
Held from 1 to 6 August, World Youth Day 2023 transcended mere participation. It was a spiritual awakening that will echo in the hearts of the young pilgrims for years to come, a testament to the enduring power of faith and the joy of connecting with others through shared beliefs.
Pope Francis' message of inclusivity and love resonated deeply with the youthful audience, who eagerly absorbed his words of wisdom.
Reflecting on the Holy Father's message, Friar Aiden, who led the contingent, said,
"Pope Francis is the pope of relationships, the pope who welcomes all to the church. Everyone has a place in the church."
Pope Francis, renowned for his warmth and approachability, appeared entirely at ease with the young pilgrims, and many pilgrims left the six-day event feeling cherished, enriched, and emboldened, holding on to the Pope's profound message as a beacon of hope and unity.
As World Youth Day drew to a close, the Pope announced that the next World Youth Day would be held in South Korea in 2027. The excitement of the pilgrims was palpable; they were already looking forward to another spiritually transformative WYD experience.
Pope Francis also disclosed plans for a Youth Jubilee in Rome in 2025, underscoring the importance of youth engagement within the Church. These upcoming events continue the tradition of bringing together young people from every corner of the globe to celebrate their faith and deepen their connection with God.