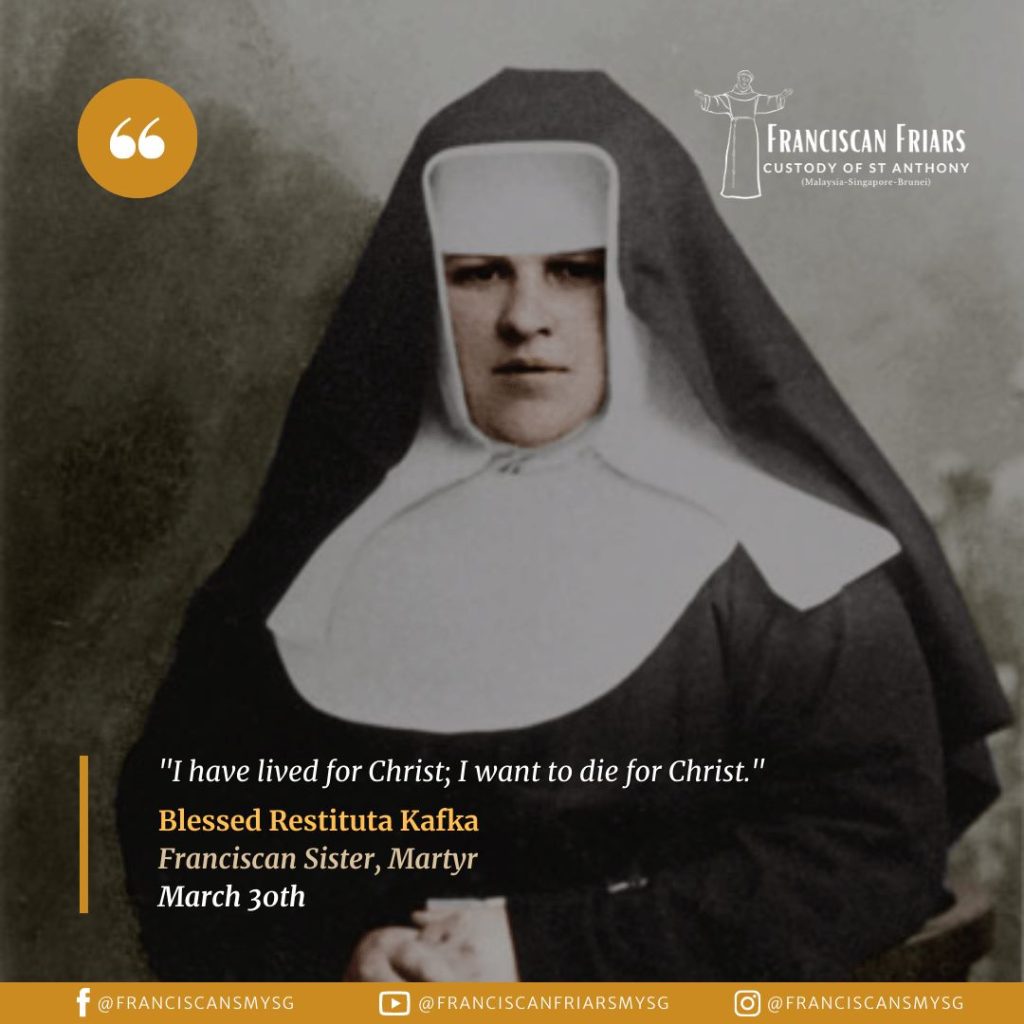 Restituta Kafka took her religious name from a third century martyr beheaded under the Roman Emperor Aurelian, little guessing that the age of martyrdom had not passed. She was born in Vienna. At nineteen, she entered a nursing order, the Franciscan Sisters of Christian Charity, serving faithfully for many years in the district hospital in Modling, near Vienna, where she was put in charge of the operating room.
After the Anschluss in 1938, the Nazis forbade any religious symbols in hospitals. Sr. Restituta not only refused to comply with this order, but she defiantly installed crucifixes in every room in a new ward of the hospital.
After being denounced to the Gestapo by a hospital surgeon, a fanatical Nazi, Sr. Restituta was arrested on Ash Wednesday in 1942. Martin Bormann, Hitler's private secretary, wished to make a special example of her and personally ordered her execution. After a year in prison, on March 30, 1943, she was beheaded. Her body was thrown into a mass grave.
Sr. Restituta was beatified by Pope John Paul II in 1998.