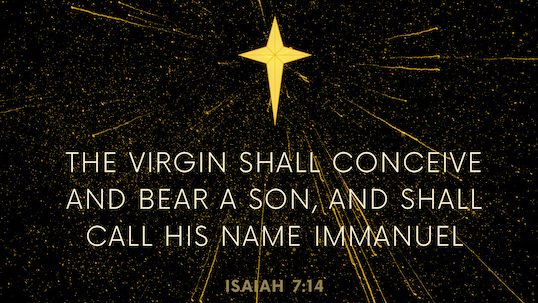 An important part of our preparation for Christmas is the use of special antiphons from 17 to 23 December. They are called "O Antiphons" because each Latin text begins with a long beautiful chant expressing the longing of the Church for the coming of the Lord. Many are familiar with the texts because they provide the verses to the familiar Advent song: O Come, O Come Emmanuel.
Let us reflect on a few of these O Antiphons.
O Wisdom of our God most high, guiding creation with power and love: COME and teach us to walk in the paths of knowledge!
The early Church saw Christ as the Wisdom of God and recognised Christ's presence in the creating activity of God. The Church prays that we may learn to live by the very same Wisdom of God. We have gone our own way long enough, and our "wisdom" has produced nothing but disaster. Call us back, prays the Church, to the path which leads to glory.
O radiant Dawn, splendour of eternal light, sun of justice: COME and shine on those lost in the darkness of death!
People looked to the East where the sun came up and saw the hope of a new Dawn as a vision of the power of God. Everyone has known what it is to live in the hopelessness of darkness and shadows. Now a new light dispels the darkness. The Church prays that this light, which the darkness cannot overcome, will enlighten all people and cast away the darkness which creeps in even now.
O King of all nations, source of your Church's unity and faith: COME and save humanity, your own creation!
Isaiah the prophet offered a vision of all people streaming to God's holy mountain, and all people united in common bond in the true God. Now, prays the Church, let the unity which was once accomplished be not just a goal, but a way of life.
O Emmanuel, God's presence among us, our King, our Judge: COME and save us, Lord our God!
A young maiden would be with child and bear a son and he would be called Emmanuel (God-with- us). Our ancestors saw the fulfilment of the prophecy of Isaiah. They were certain that Christ is among us! The Church prays that we can be assured of what Christ has accomplished and recognise that he is still saving and creating us to this very day.
What do we hope and dream for? Do we hope and dream in the Lord? What difference will Christmas make this year?
Friar Russell Becker OFM