We are blessed to have two new novices in 2023. On 14 January, Friar Peter Michael, Director of the Novitiate at St Anthony Friary, received Friars Jorgerson Japar and Nicholas Lee into the Novitiate programme.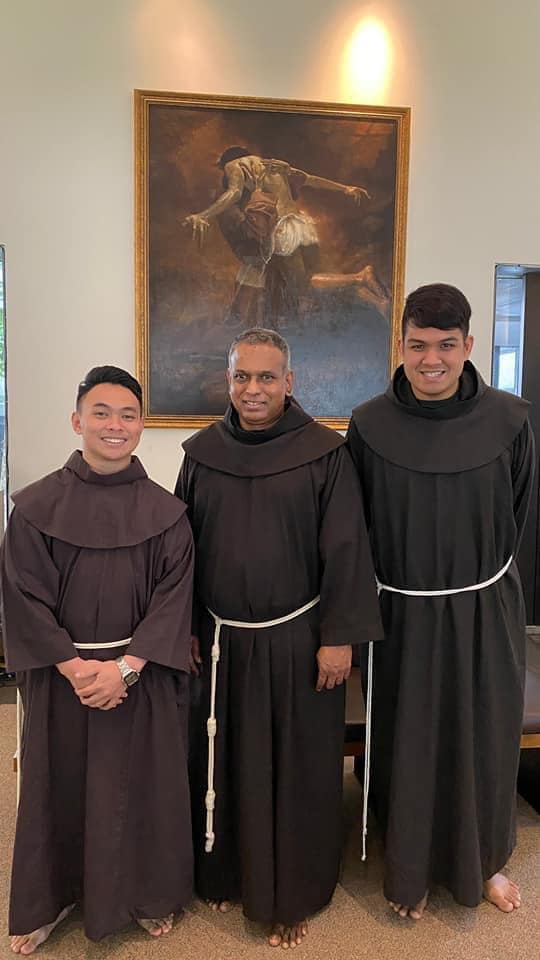 Novitiate is a sacred time during which the novices undergo an intense period of formation to know and experience the Franciscan way of life. It is a year for them to understand themselves, to form their minds and hearts more deeply in the spirit of St Francis, and to test their resolution and suitability for the life of a friar.
The novices begin their day with Morning Prayer and Mass at 7 am. They then attend classes on Franciscan Spirituality, Franciscan History, the Writings of St Francis and St Clare, and the Constitutions of the Order. At noon, they have Midday Prayer followed by lunch and then personal time. At 6 pm, they gather with the rest of the community for Evening Prayer followed by dinner and then Night Prayer at 8 pm.
Novices also have household chores. They cook for the community twice a week and do some cleaning and gardening. On Thursday mornings, they assist in teaching Catechism classes at St Anthony's Primary School.
Please keep Jorgerson and Nicholas in your prayers as they continue on their Novitiate journey.