Before friars from the two communities in Singapore, Brothers Julian Chua, Sylvester Singh and Timothy Fong were received into the novitiate, and given their habit of probation. Custos Friar Derrick Yap presided at the ceremony and celebration held at Greccio Friary on 9 January.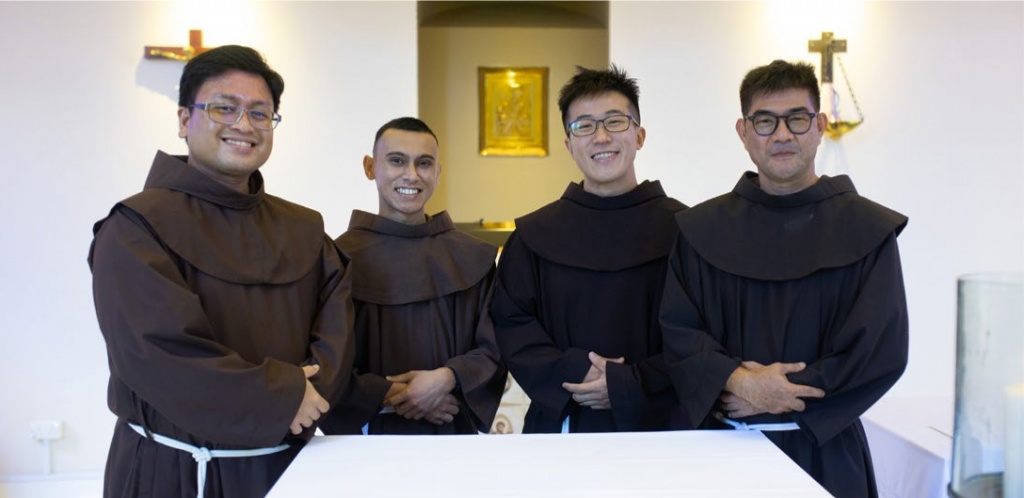 During the liturgy, when they were asked what their intentions were, all three responded with the request
"to be admitted to your way of life, that we may be tested and learn how to take on our shoulders the yoke of the Lord in love and joy".
They were then called to sign the Book of Life.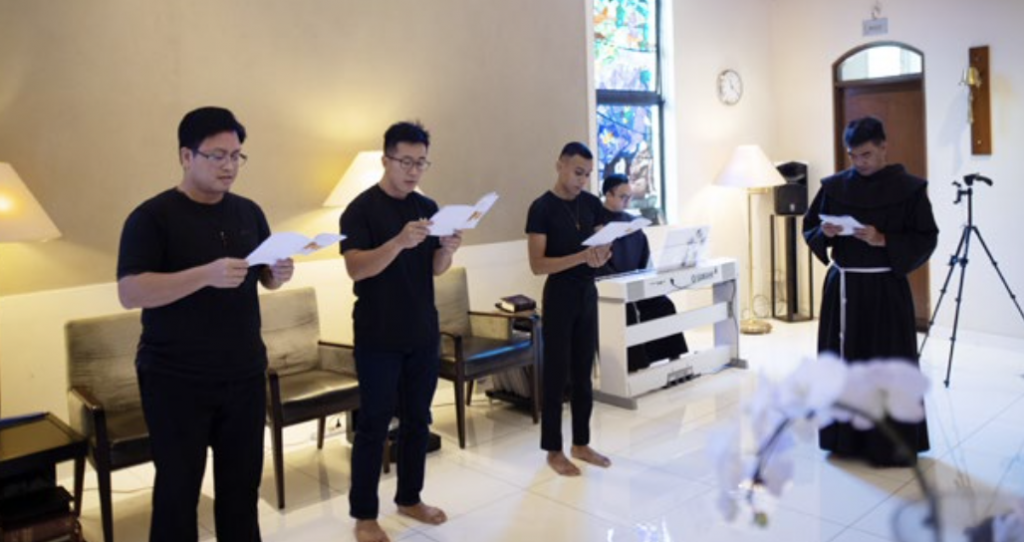 Friar Derrick told the novices, "As you begin your journey to true joy in your daily life, invite St Francis to walk with you. Ask him to be your companion on this journey. Do take time to recall the moments when you encountered Christ, and allow that experience to encourage you in your moments of difficulties. Like St Francis and St Anthony, we are called to follow Christ. Doing so requires us to take to heart the teachings of Jesus and imitate His example, which may involve letting go of whatever prevents us from being free to follow Him.
"Of course, this is easier said than done as we are often weighed down by the burdens and challenges of life, and our human tendencies often get the better of us. However, a new year offers us fresh hope and the promise of new beginnings. The question I humbly invite you to reflect on is 'As you excited to be a Franciscan Friar?'"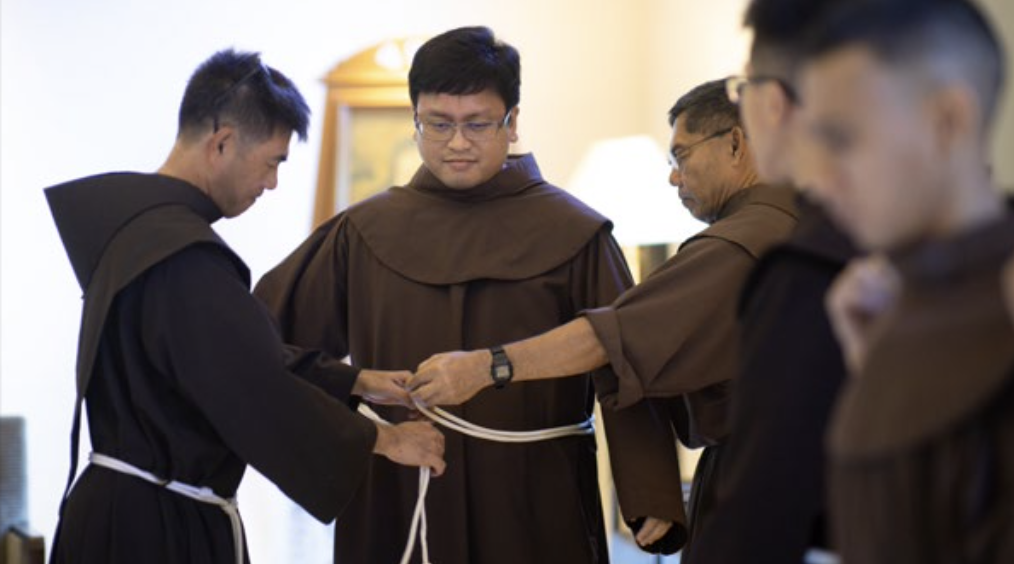 While the focus was on the novices, Friar Derrick reminded the friars gathered of their own profession and commitment to the Franciscan life and vocation. "We ought to be fully invested in our relationship with Christ and in our prayer life. Only then can we see the fruits of our discipleships. Together as one brotherhood under the one fatherhood of God, let us support one another with joy in our earthly pilgrimage with Christ at the centre of our lives. Let us also offer our Lord our thanks and gratitude for the privilege of belonging to Him alone and for the opportunity to bear witness to our love for Him in our calling."