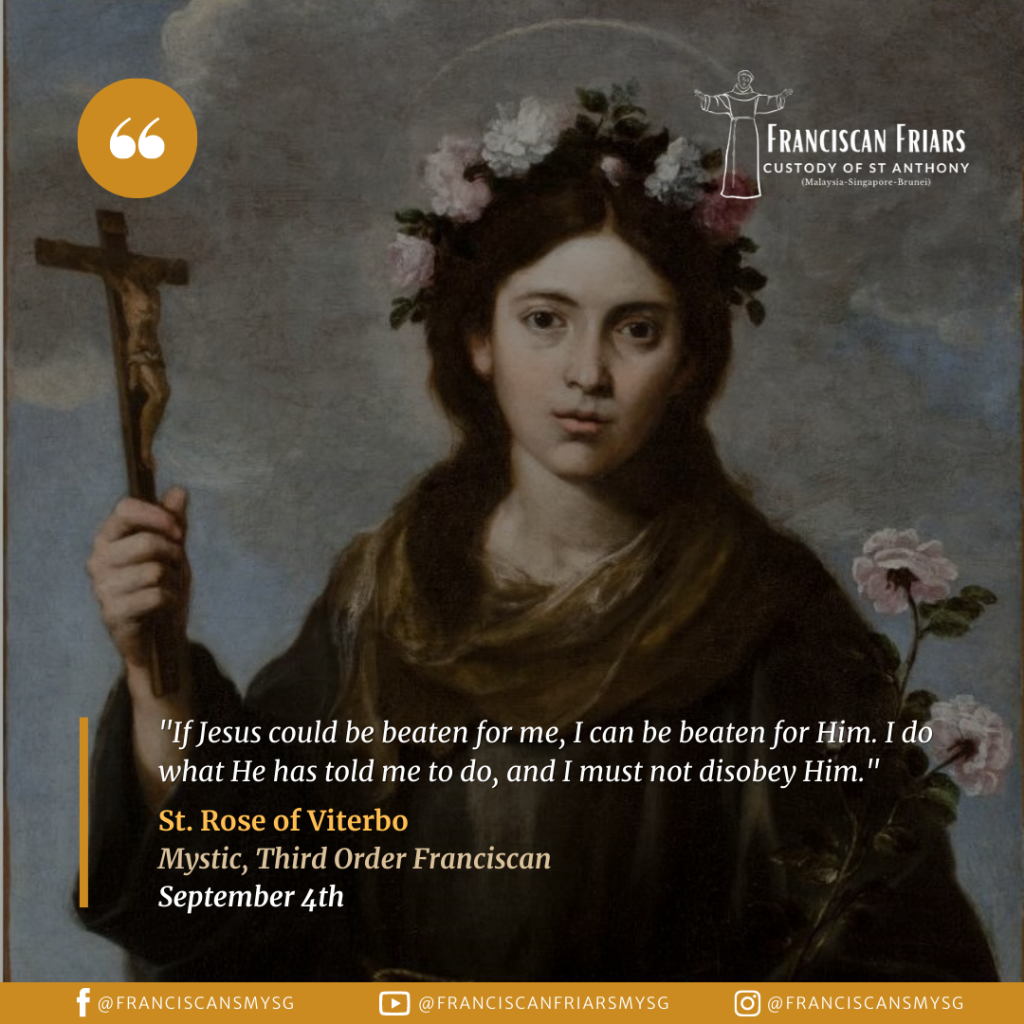 The short life of St. Rose was set against the background of turbulent ecclesial and political conflicts in which, even as a child, she played a significant role. From her earliest years she had displayed remarkable spiritual gifts, including, at the age of nine, a vision of Our Lady, who instructed her to enter the Third Order of St. Francis.
In 1247, Rose's hometown of Viterbo was occupied by the forces of Emperor Frederick II, who was attempting to conquer the Papal states. Though only twelve, Rose took to the streets. Dressed in the simple tunic of the Third Order and carrying a crucifix, she called on growing crowds to defend the pope and to rise up and expel the usurpers. Not surprisingly, her actions incurred the wrath of imperial party. Though denounced as an enemy of the emperor, she escaped the punishment of death. Instead, she and her parents were merely banished. Rose responded by prophesying – correctly, as it turned out – the emperor's imminent death. When, after a matter of weeks, this prophecy was fulfilled, the papal party was restored to power and Rose and her family were able to return home.
Rose spent her remaining years in prayer and seclusion in her parents' home. Though she wished to enter the Poor Clares, she was turned away for lack of dowry.
She died in March 1252 at the age of seventeen; she was canonized in 1457.
Source : The Franciscan Saints  (Franciscan Media)