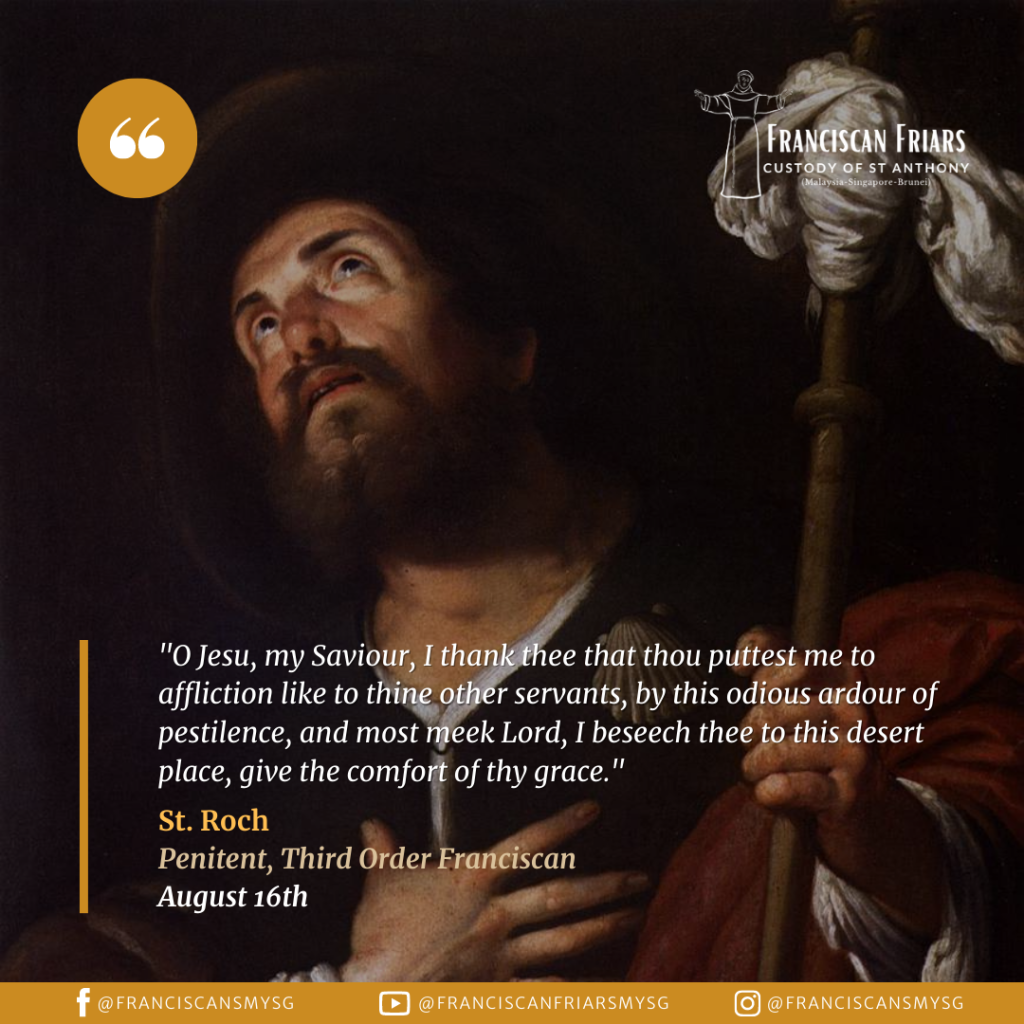 The Third Order of St. Francis has traditionally claimed St. Roch as a member, and his name appears on the calendar of Franciscan saints. But little is known of his actual life. According to legend, he was born to a noble family in Montpellier, France. At the age on twenty, when his parents died, he renounced his fortune and took up the life of a mendicant pilgrim. While on a journey to Rome, he encountered a number of plague-stricken cities. There he courageously nursed the sick and effected many cures, supposedly by making the sign of the cross.
Eventually, Roch himself was struck by the plague. Rather than seek help in a hospital, he dragged himself into the woods to die. There he was discovered by a dog who brought him food and cured him by licking his wound. Upon recovering, he resumed his ministry, caring for the sick and curing many people, along with their livestock. Eventually he returned to Montpellier, where he died.
For many centuries, St. Roch was invoked as a protector against plague and pestilence. He is often depicted in the company of a dog – whose memory, some have argued, deserves equal veneration.
Source : The Franciscan Saints  (Franciscan Media)