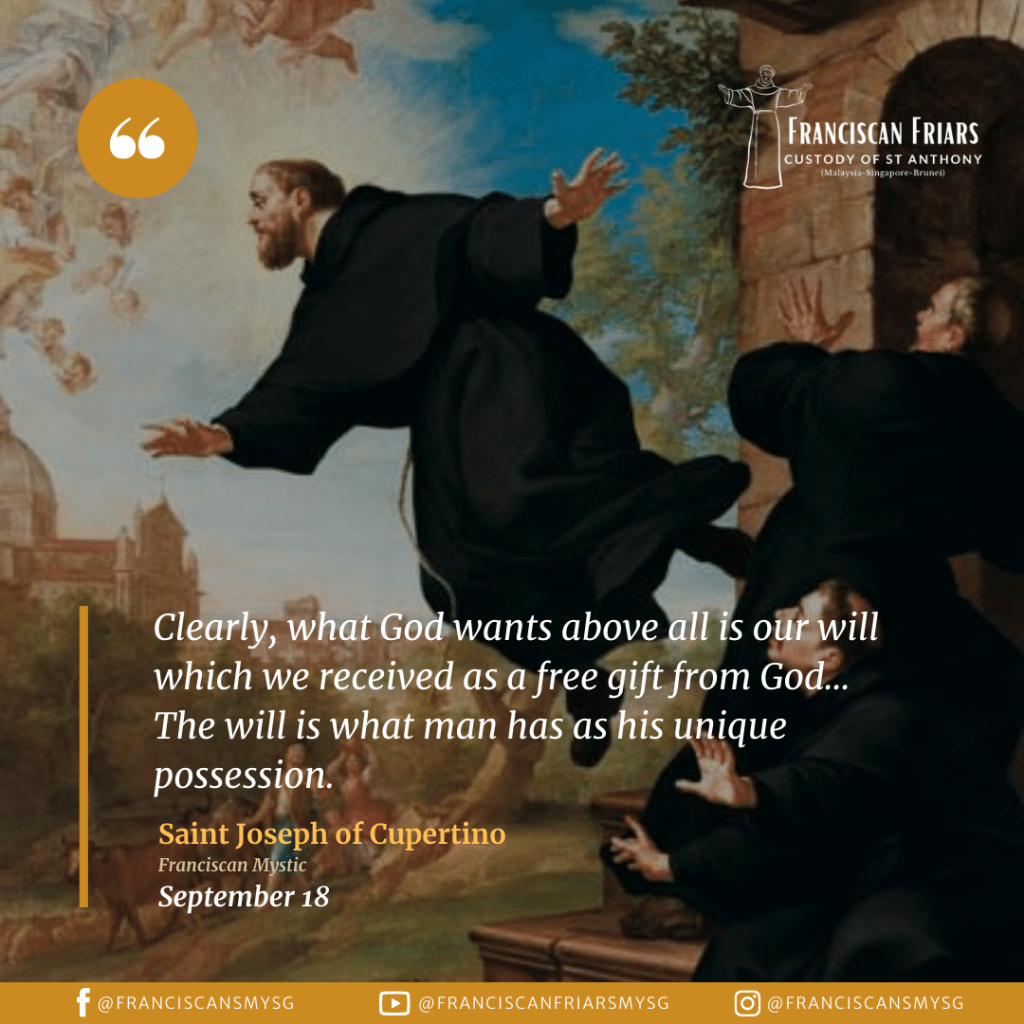 St. Joseph was born to a poor family in the small Italian town of Cupertino. His early life offered no evidence of any special gifts. He was considered slow-witted and easily distracted. He made several unsuccessful attempts to become a Franciscan before winning acceptance as a servant by the Conventual Franciscans at Tortella. There he received the habit of a tertiary, and was set to work in the stables. Though he remained a poor student—he could barely read and write—he won respect for his humility and deep faith. He was admitted as a novice, and eventually (by a stroke of luck in his examination), he was ordained as a priest.
From this point, Joseph began to display extraordinary spiritual gifts. At the thought of any holy mystery, he would be transported into a state of ecstasy. On such occasions, he would be visibly transported into the air. These levitations were documented by many reputable witnesses. While his reputation began to attract wide attention, his fits of "giddiness" aroused the suspicion of Church officials, who charged that he was "feigning holiness" and setting himself up as a "new messiah."
Joseph was repeatedly called before the Inquisition and even brought to meet with the pope. He was cleared of any charges. Nevertheless, he was ordered not to say Mass in public, and ultimately he was assigned to a series of secluded friaries, forbidden to have any dealings with the outside world.
Joseph died on 18 September , 1663 He was canonized in 1767.
Source : The Franciscan Saints  (Franciscan Media)