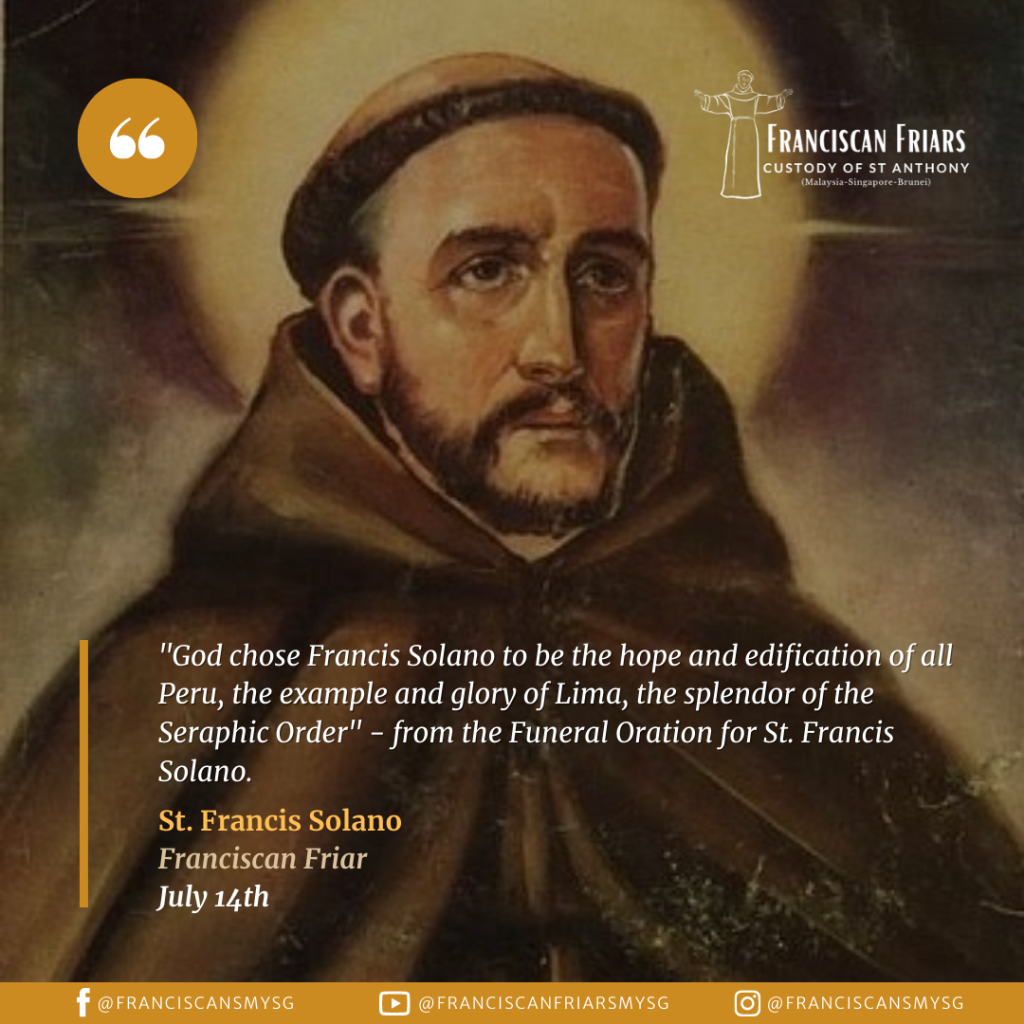 Francis Solano was born in the Andalusian town of Montilla, where he joined the Franciscans in 1569. While ministering in southern Spain, he cared for the victims of plague, a most perilous undertaking. At one point, he himself nearly died of the disease. Though he wished to be assigned to Africa, in 1589 Francis was sent to Peru. Along the way, a fierce storm drove his ship onto a sandbar close to shore. While the rest of the crew abandoned shop, leaving behind a cargo of African slaves, Francis chose to remain behind. Three days later, when the weather cleared, the survivors were rescued.
For his achievements over the next twenty years, Francis became known as the "Wonderworker of the New World." Venturing into the remote region of Tucaman, in present day Argentina and Paraguay, he went out to meet the Indians, announcing his arrival with the sound of his violin. He was gifted in learning the indigenous languages – so much so that he was reputed to have a "gift of tongues." But though his gentleness won the Indians' affection, his efforts to protect them from Spanish exploitation had only mixed results.
Later he was assigned to Lima. There, his preaching against corruption and injustice caused such an uproar that his superiors pleaded with him to moderate his speech. He died on July 14, 1610, having uttered his last words: "Glory be to God." He was canonized in 1726.
Source : The Franciscan Saints  (Franciscan Media)