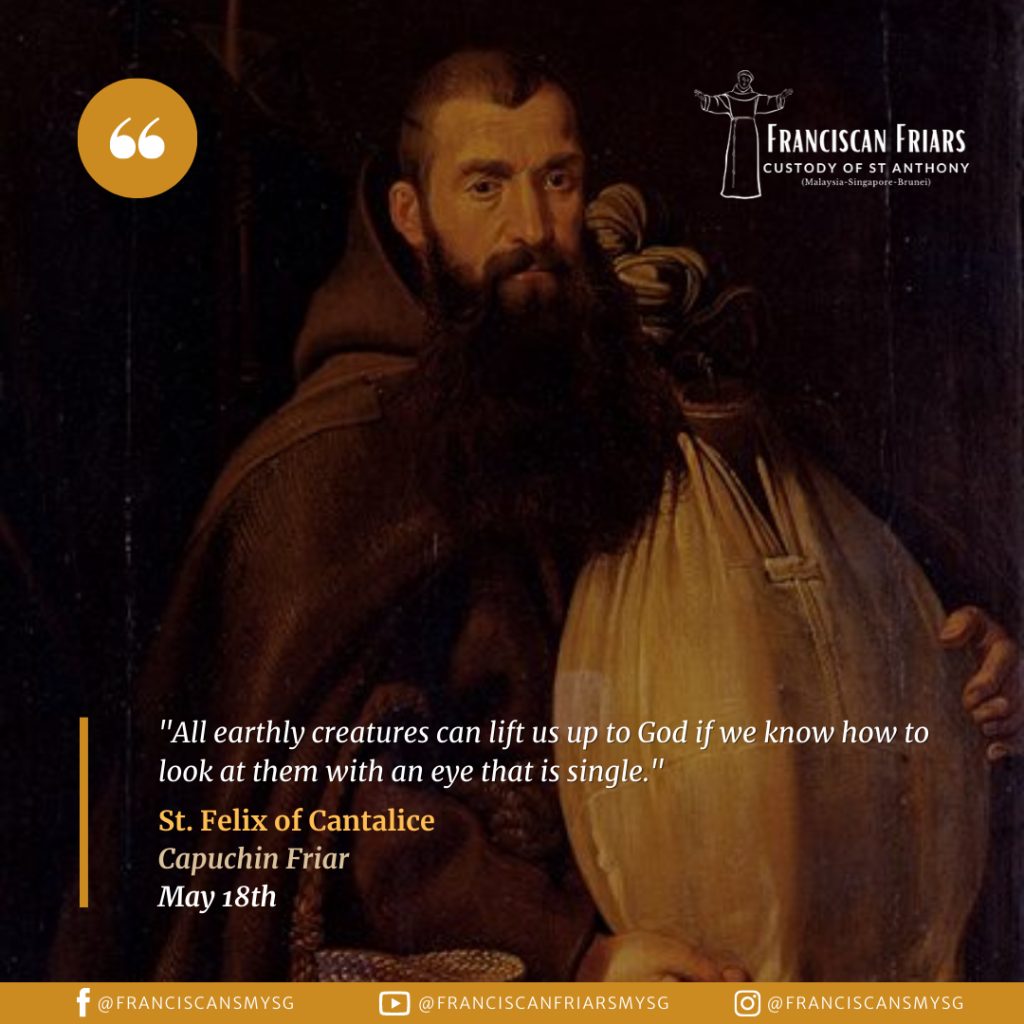 St. Felix was born to a peasant family in Cantalice. When he was twelve, he was hired out as a shepherd and plowman. He found such work conducive to meditation. A turning point in his life came when the team of oxen he was driving suddenly bolted, knocking him down and pulling the sharp plow across his body. When he found himself completely unharmed, he determined once to present himself for admission as a lay brother at the local Capuchin monastery of Citta Ducale.
Very quickly, Felix acquired a reputation for holiness. Even members of his community referred him as "the saint." After making his final vows, he was sent to Rome, where he lived for forty years, serving the community's official beggar for food and alms. People call him "Brother Deo Gratias," for his habit of constantly giving thanks to God. Among his friends was St. Philip Neri, who read aloud to the illiterate brother the proposed rule for his new order and afterward incorporated his comments and amendments.
Felix was well know for his austerity. He walked barefoot, lived on little than bread crusts and table scraps, and was later found t have worn a shirt of iron links. If anyone insulted him he would reply, "I pray God that you may become a saint!"
He died on May 18, 1587, after receiving a vision of Our Lady. He was canonized in 1712.
Source : The Franciscan Saints  (Franciscan Media)