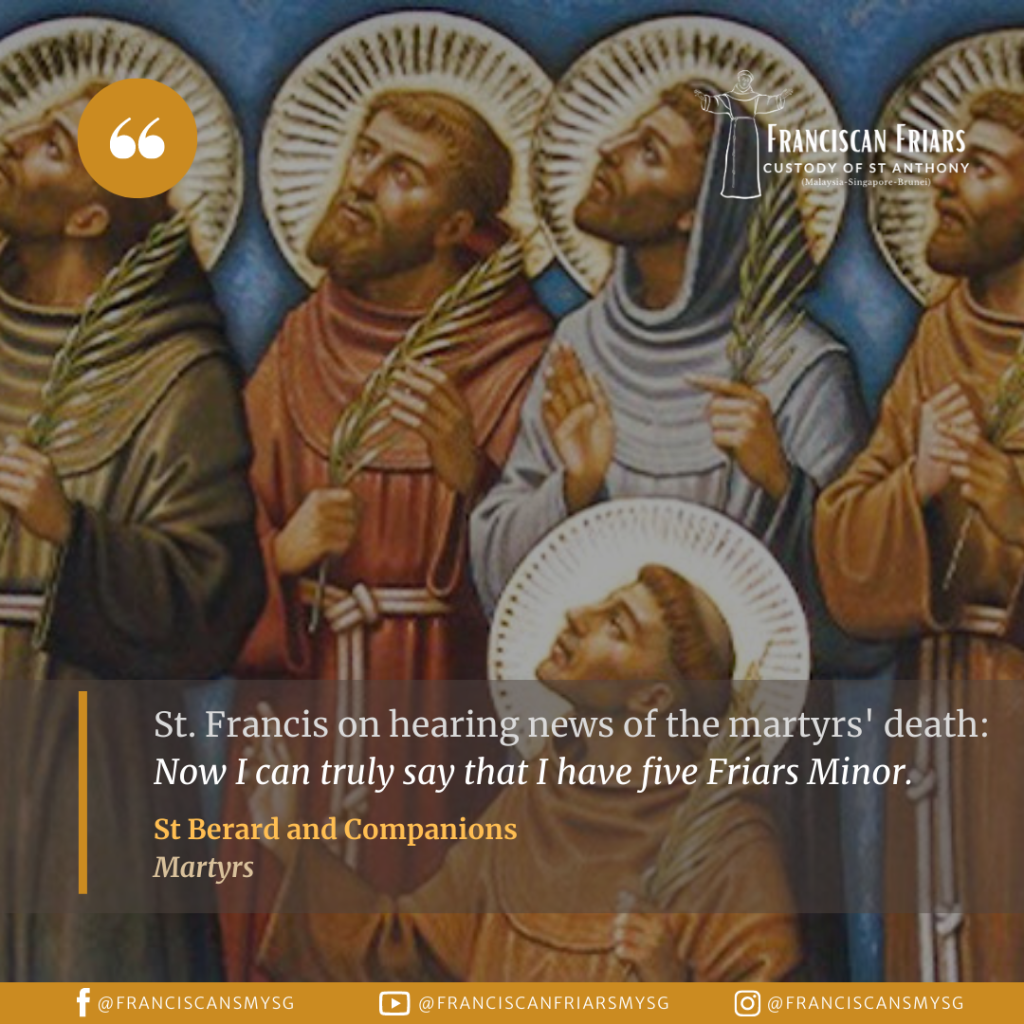 In 1219, in the midst of the Fifth Crusade, St. Francis embarked on a risky mission. Crossing the battlefield in Syria he sought an audience with Sultan Malik al-Kamil of Egypt. Though he did not succeed in converting the sultan, he was received graciously and permitted to return without harm. A different fate awaited five Franciscans who set out the next year to preach to the Muslims. Brother Berard, who spoke Arabic, along with Brothers Peter, Odo, Accursio, and Adjutus, first tried to preach to the Moors in Seville. When they were banished, they sailed to Morocco.
Upon arriving on the North African shore, they immediately began to preach in the public square, where they were regarded as lunatics and promptly arrested. Brought before the sultan in Marrakesh, they refused an ultimatum to depart or to keep silent, whereupon the sultan drew his scimitar and beheaded them each in turn.
The remains of these friars – the first Franciscan martyrs – were returned to Italy in a solemn journey. Among those deeply affected along the route was an Augustinian canon in Portugal, later known as St. Anthony of Padua, who was inspired by their example to become a Franciscan.
St. Berard and his companions were canonized in 1481.
Source : The Franciscan Saints  (Franciscan Media)