With praise and thanksgiving to Almighty God, the Franciscan Friars of the Custody of St Anthony in Malaysia and Singapore joyfully announce the Presbyteral Ordination of Friars Cosmas Francis, Crispus Mosinoh, Gerald Saimel, Robin Toha and Sixtus Pitah, OFM.
Friar Robin Toha will be called to the Order of the Presbyterate by Archbishop William Goh on the 21st June 2022, 4 pm at Church of St Mary of the Angels, Singapore. (Further info about RSVP for the ordination in Singapore will be updated in May.)
Meanwhile, Friars Cosmas Francis, Crispus Mosinoh, Gerald Terence and Sixtus Pitah will be called by Archbishop John Wong of Kota Kinabalu on the 2nd July 2022, 10 AM at Sacred Heart Cathedral, Sabah. (Click here to RSVP.)
*The mass booklet and live streaming link will be uploaded here nearer to the events.
*For any inquiries on the ordination:
in Singapore, email robintoha@franciscans.sg.
in Sabah, email sixtuspeter@franciscans.sg.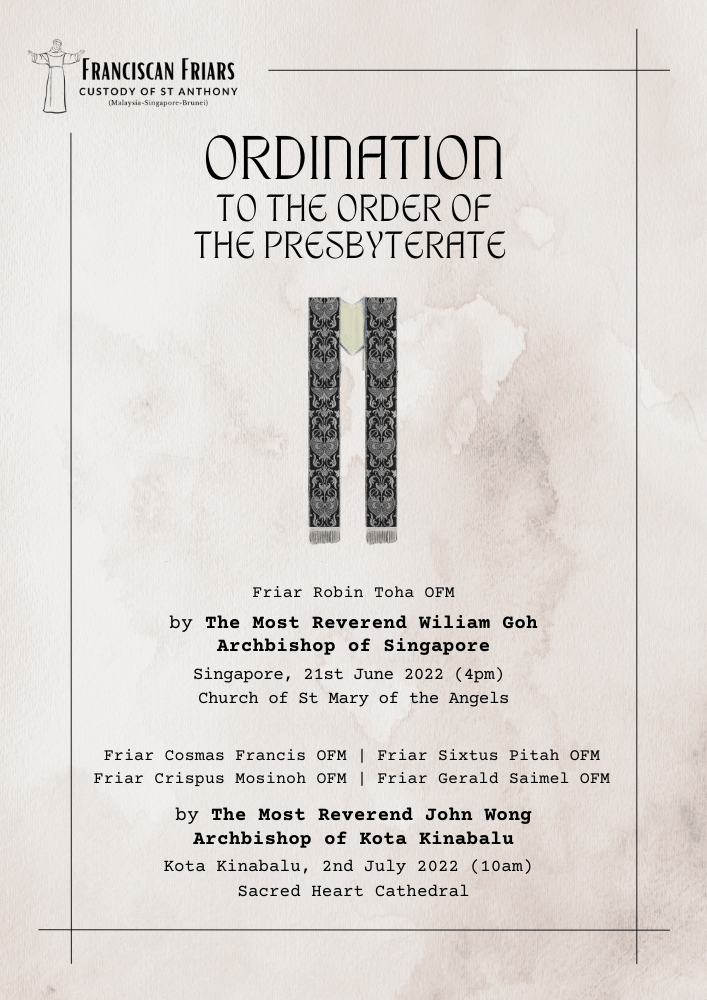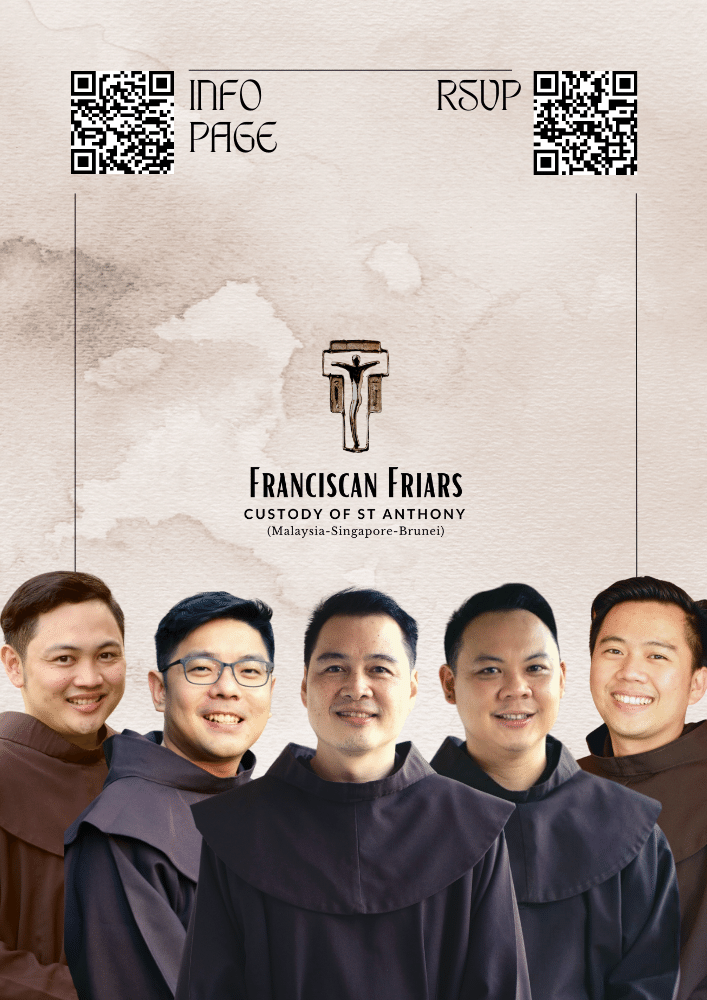 ---