The Province of the Holy Spirit, of which the Custody of St Anthony (Malaysia-Singapore-Brunei) is a part, elected its new leadership at its Provincial Chapter in September. The 29 Franciscan Friars, who gathered in Sydney for the Chapter held from 25 to 30 September, comprised 22 friars in Australia, two from New Zealand, four from our Custody – Friars Derrick Yap, John Paul Tan, Aiden Peter and Esmond Chua – and the delegate of the Order's General Minister in Rome.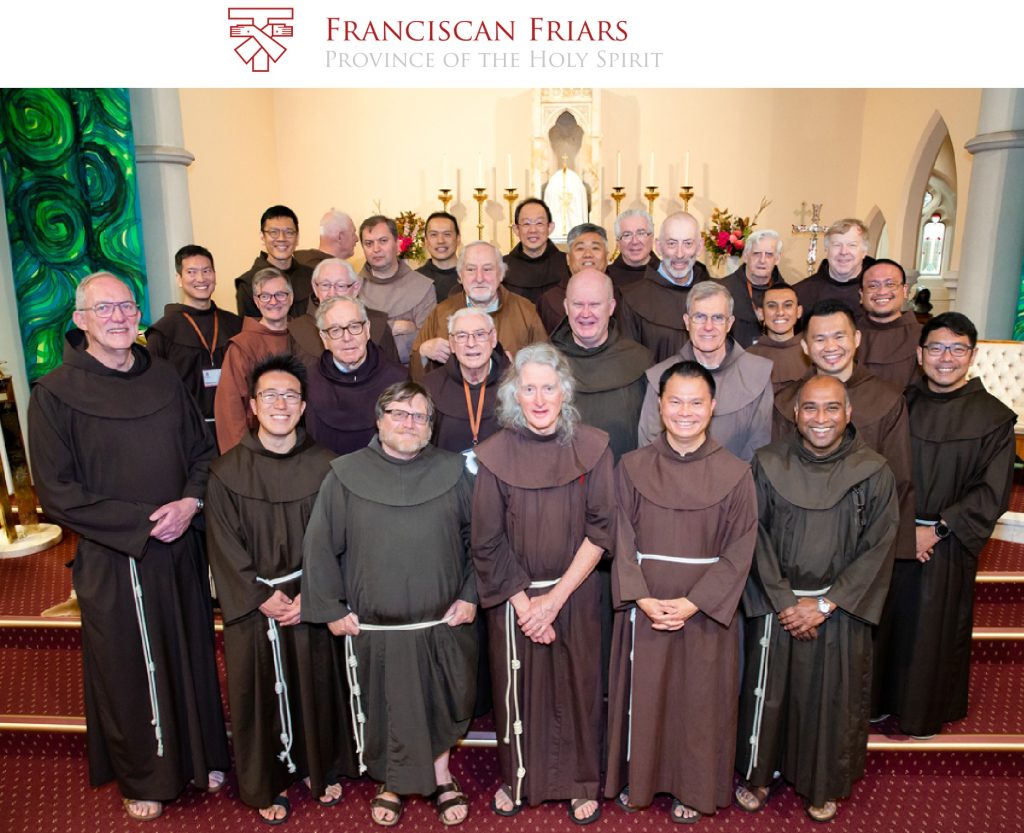 The newly elected leadership team has some familiar faces, chief of which is Friar Phillip Miscamble, who was elected Provincial Minister for another three-year term. Friar Phillip served in Singapore for 19 years and was our Custody's first Custos. Also elected for the new term are Friar Stephen Bliss, who is Provincial Vicar, and four Provincial Definitors – Friars Matthew Beckmann ( who taught our Friars-in-Formation), Robert Stewart, Harry Chan (who studied in Singapore) and Philip Jeffares.
The Provincial Minister, Vicar and Definitors are responsible for leading the Order of Friars Minor in Australia, New Zealand and Malaysia-Singapore-Brunei. They carry out the priorities and recommendations set out at the Provincial Chapter, which include the promotion and pastoral care of vocations, and possibilities for new projects related to Franciscan spirituality and pastoral outreach.
In his first official message as Provincial Minister for this new term, Friar Phillip said, "We are blessed with so many gifted and talented men in our brotherhood. I see my role as to make sure that the Light of Christ in each of us shines for all the world to see. Please keep me in your prayers as I will you."
The Province leadership team appoints the leadership team of the Custody of St Anthony (Malaysia- Singapore-Brunei). Friar Derrick Yap was re-appointed as Custos, and his Council members are Friars Michael D'Cruz, Vernon Chua, David Au and Esmond Chua. The newly- appointed Custody leadership team began its three-year term on 11 October.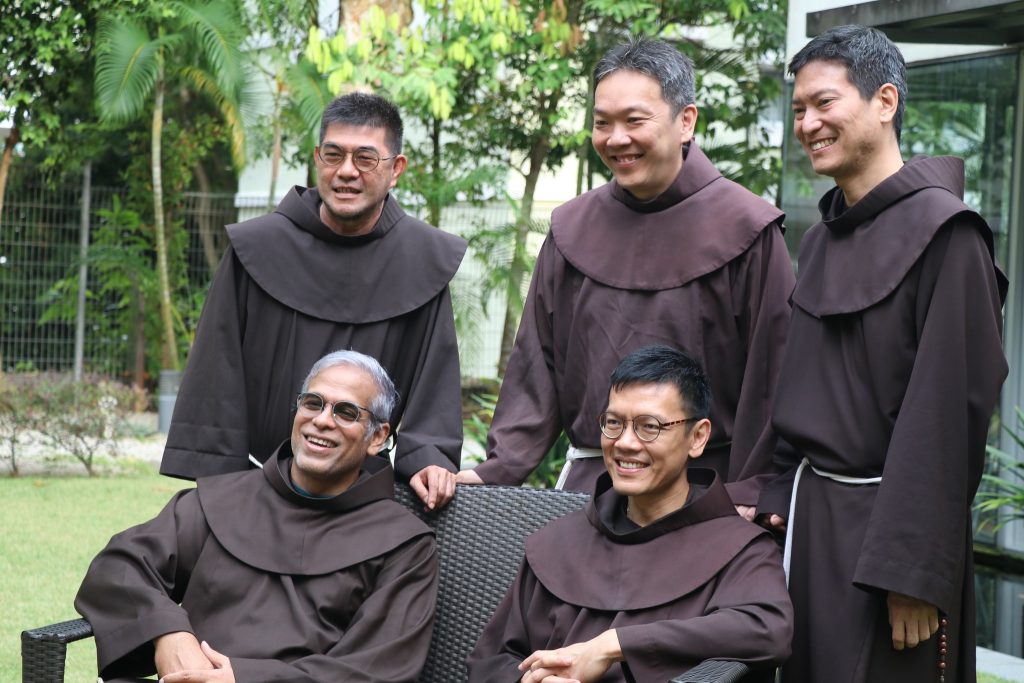 Please join us in praying for God's blessings on our new Province and Custody leadership teams. May the Lord strengthen, sustain and shower them with His grace.