On July 11, 2020, Friar Marvin Voo made his first profession into the Order of Friars Minor of the Custody of St Anthony Malaysia- Singapore-Brunei.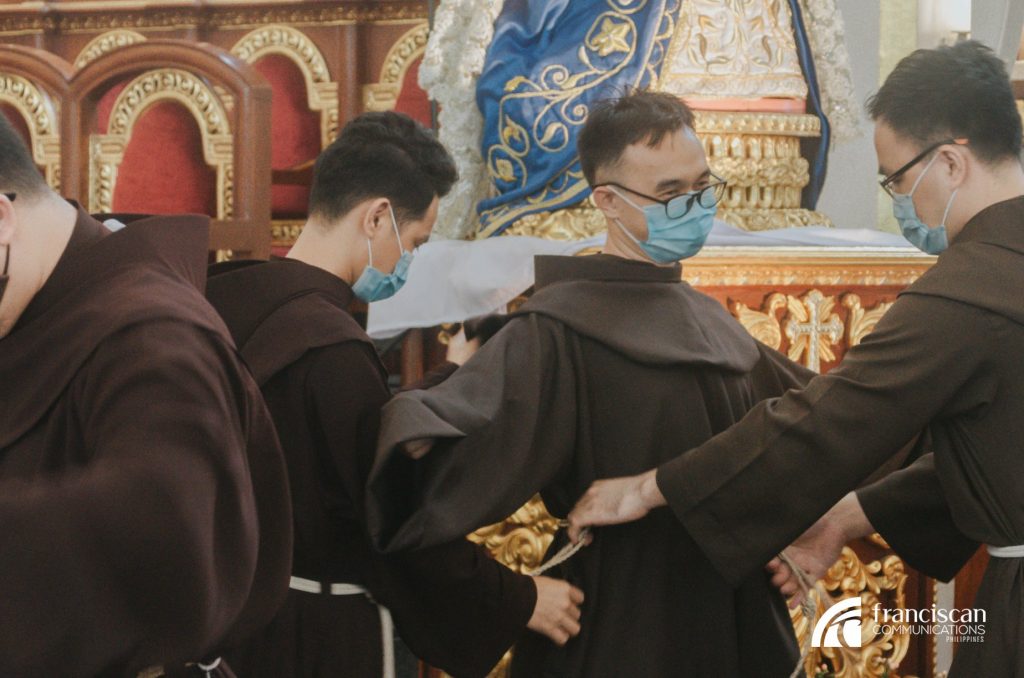 The First Profession is the official entry into the Order of Friars Minor and it comes after a year of Postulancy and one year of Novitiate. Postulancy can be likened to a year of probation. During this time, the gradual transition of culture and intensification of fraternal living help to make clear a candidate's personal and individual inspiration for being called to the life, spirit and mission of the Friars Minor. Novitiate is a time to consolidate and further clarify his vocation intentions as he prepares for the First Profession. During Novitiate, the candidate receives the Friar Minor's habit and the cord without
any knot because he has not taken the vows of poverty, obedience and chastity. This was the path Marvin Voo took over the last few years.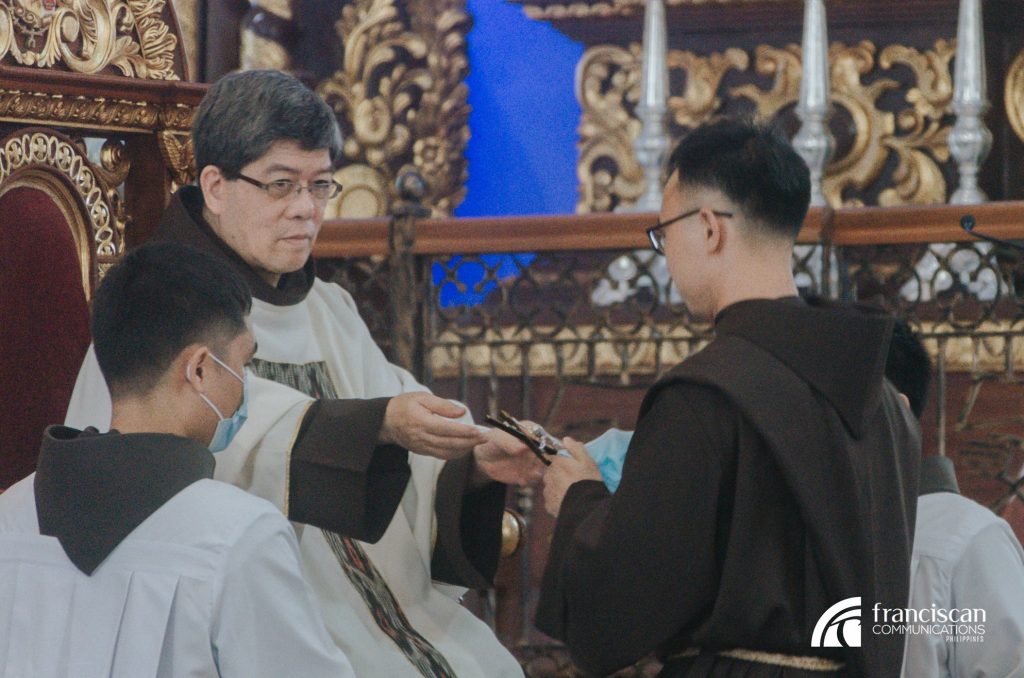 Friar Marvin made his First Profession at the Minor Basilica Santuario de San Pedro Bautista Parish, Quezon City, Philippines. The profession, made into the hands of the Provincial Minister, Friar Cielito R. Almazan OFM, was for 16 months. The next milestone in Friar Marvin's journey would be the renewal of profession to be held on April 16 2021 (the traditional date of St Francis' profession into the hands of the Pope), with the other friars in formation. At his profession, the newly-professed Marvin received his knotted cord.
The next day, he flew back to Malaysia and joined the community in Ayer Hitam, Penang.