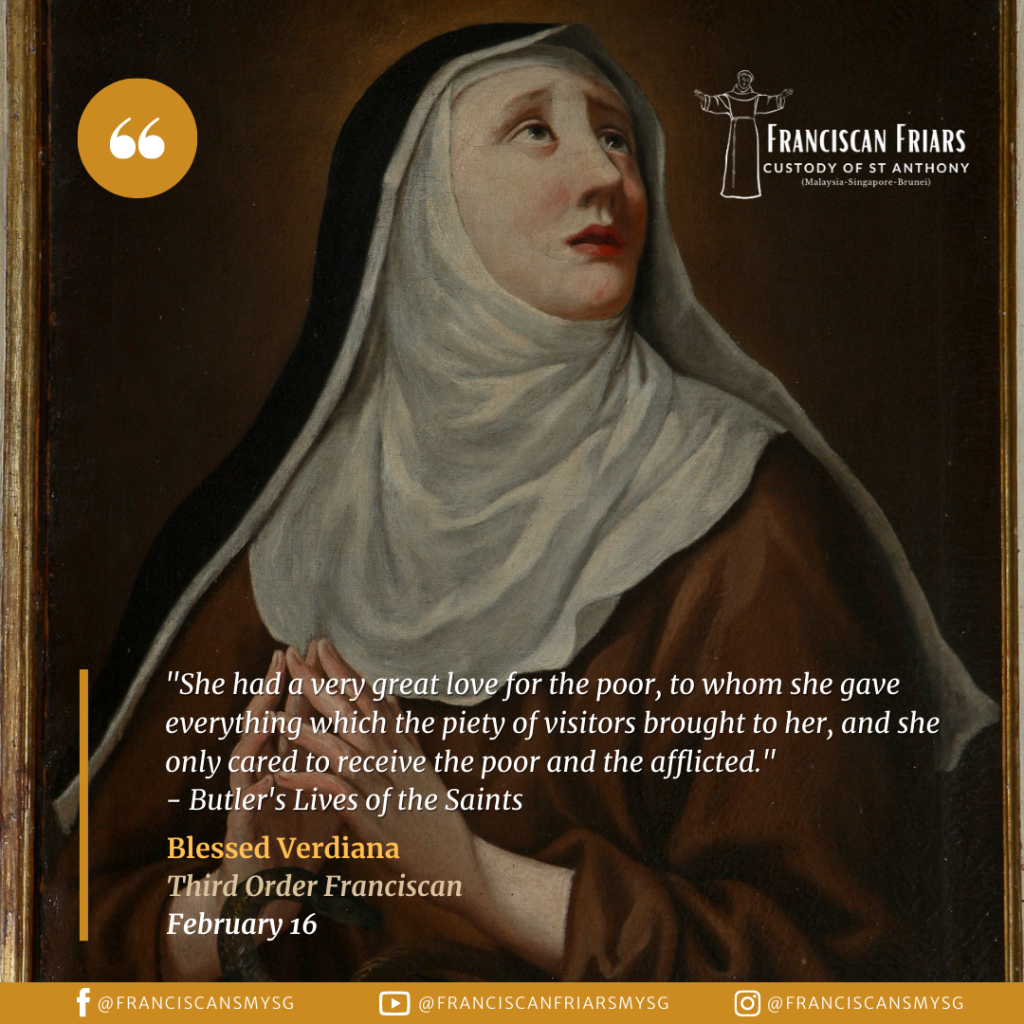 Verdiana served as a housekeeper for rich relatives in Castelfiorentino, a town outside Florence. With the permission of her employers she joined a pilgrimage to the shrine of St. James at Compostela in Spain. During the course of this journey, she made such a tremendous impression on her fellow pilgrims that they begged her to remain among them. She agreed on the condition that she might live as a hermit. Gladly, they build her a small cell attached to the wall of St. Antony's oratory. There, at the age of twenty-six, following a solemn procession that included her confessor and a large crowd, she entered her cell, and allowed the entrance to be sealed behind her. In this room, with only a small window opening onto the oratory, she spent the following thirty-four years of her life.
Many people came to seek her prayers and spiritual counsel. The story circulated that Verdiana was joined in her cell by two snakes, which ate from her bowl. She also received human visitors, among them, apparently, St. Francis of Assisi, who is said to have admitted her to his Third Order.
When Verdiana died on February 10, 1242, the bells of Castelfiorentino spontaneously rang. Her cell became a famous site of pilgrimage. Her feast is observed by the Franciscans of February 16.
Source : The Franciscan Saints  (Franciscan Media)