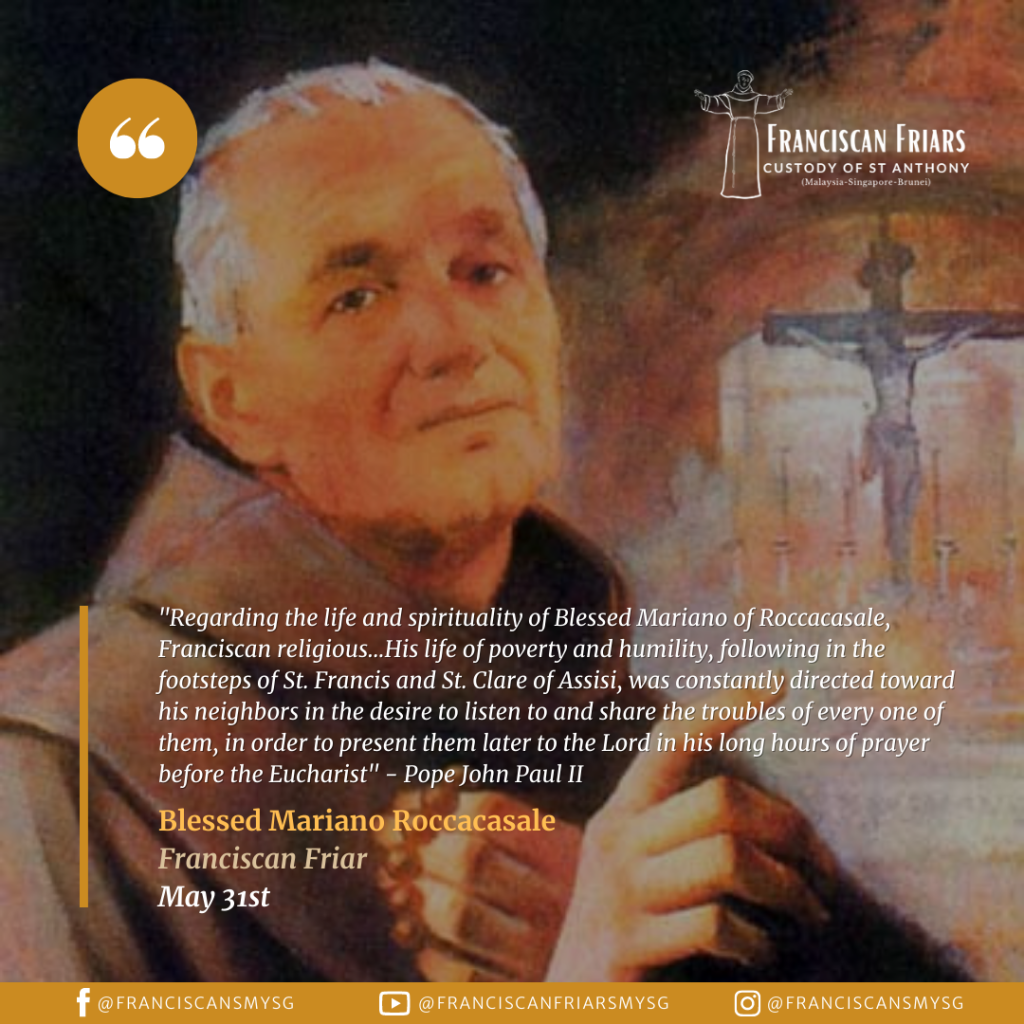 Mariano was born to a peasant family in Roccacasale in Italy. One day, tired and thirsty while caring for his sheep on a rugged hillside, he fell asleep and had a dream in which a Franciscan friar showed him where to find water. When he awoke, he removed a stone beneath his head, untapping a vigorous stream, which runs to this day.
When he was twenty-three, he joined a Franciscan community in Arisquia, where he remained for twelve years, dividing his time between prayer and simple labor. But he felt something was lacking. Eventually he received permission from his community to visit Bellagra, where many holy friars had established hermitages. He ended up remaining there for the next forty-years, serving as doorkeeper – an office that afforded opportunities to greet pilgrims, travellers, and the poor who made their way to his door. Welcoming each guest with the Franciscan greeting, "Peace and Good," he would offer food, a place to rest, and his own spiritual counsel. This was his path to holiness.
He died on May 31, 1866. He was beatified in 1999.