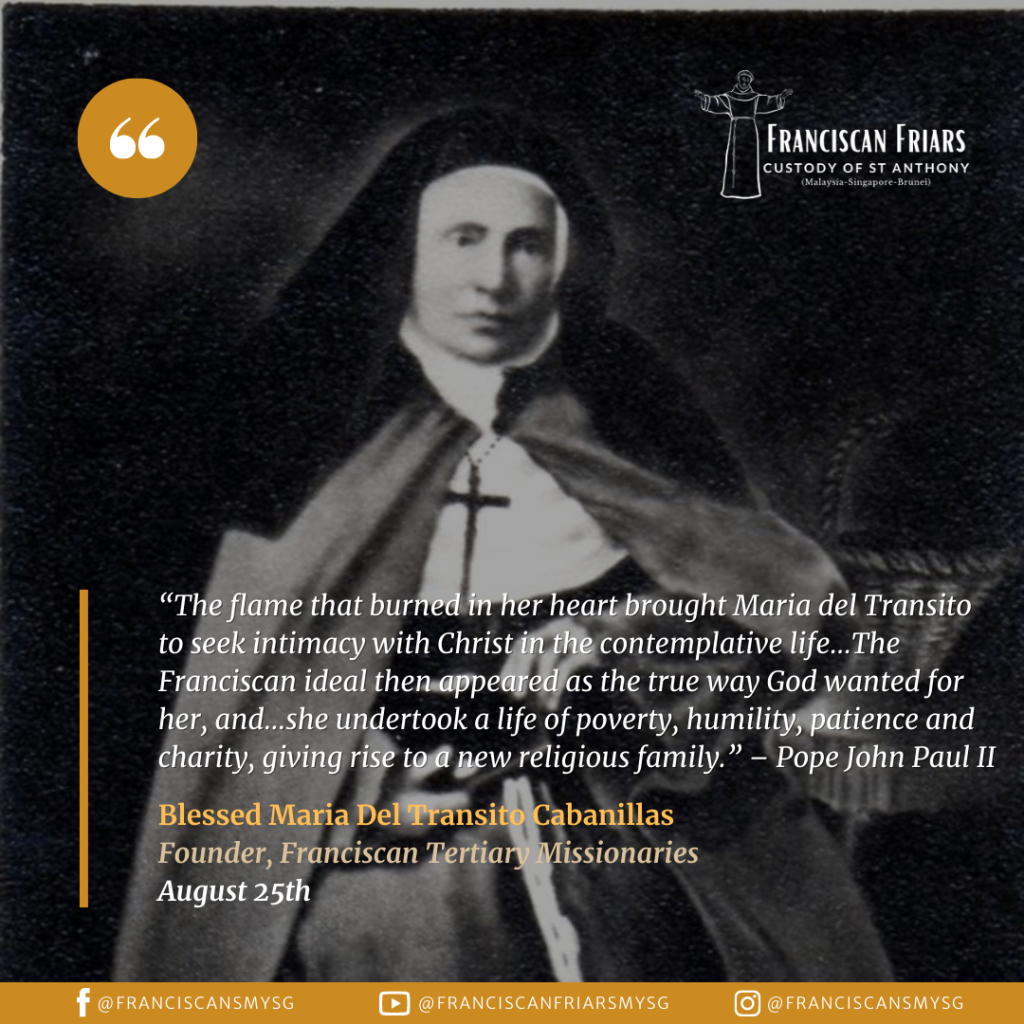 Eugenia de los Dolores, to use her baptismal name, was born in Cordoba in Argentina. Drawn from an early age to religious life, she dreamed of staring a religious institute for the care of poor and abandoned children. Her path, however, was convoluted. Staring as a Franciscan tertiary, she was persuaded to join a Carmelite convent. When her health failed, she left and joined a convent of the Visitandine Sisters. This too proved too rigorous for her constitution.
Finally, with support from a Franciscan priest, she returned to her original plan. With two companions, she founded the Franciscan Tertiary Missionaries of Argentina, dedicated to providing religious education for poor children. Her congregation flourished.
Maria died on August 25, 1885. She was declared blessed in 2002, becoming first Argentinian woman to be beatified.