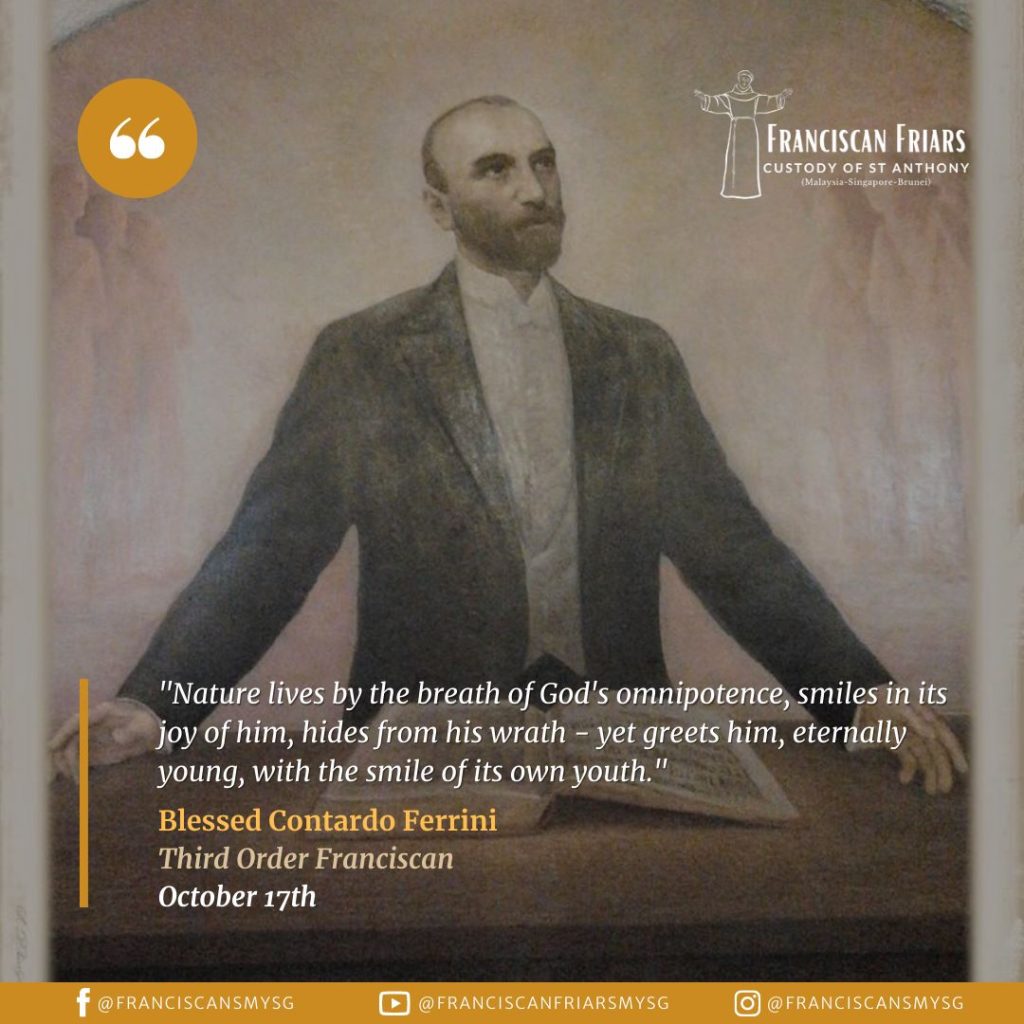 Among the great majority of official saints drawn from traditional "religious life," Contardo Ferrini stands out as a layman who lived out his faith in the world of scholarship and civic service. From his early youth he displayed a deep dedication to prayer. But rather than enter the priesthood, he chose the academic life as his own path to holiness. Through studies in Pavia in Italy, and later in Berlin, he became one of the world's authorities on Roman law. He taught at a number of universities and published hundreds of scholarly articles and several textbooks. In 1895, he was elected to the municipal council of Milan. Apart from this work he had a passion for nature and mountaineering.
Although he was a Franciscan tertiary, he was not the type of saint famous for exceptional acts of charity or mystical visions. What seems to have impressed those who came in contact with him was an overwhelming goodness and thirst for life – the evidence that it is possible to lead a holy life in the midst of the ordinary duties of work and life in the world.
In pronouncing his beatification in 1947, Pope Pius XII referred to him as a man who "gave an emphatic 'Yes' to the possibilities of holiness in these days."
Ferrini died of typhus on October 17, 1902, at the age of forty-three.