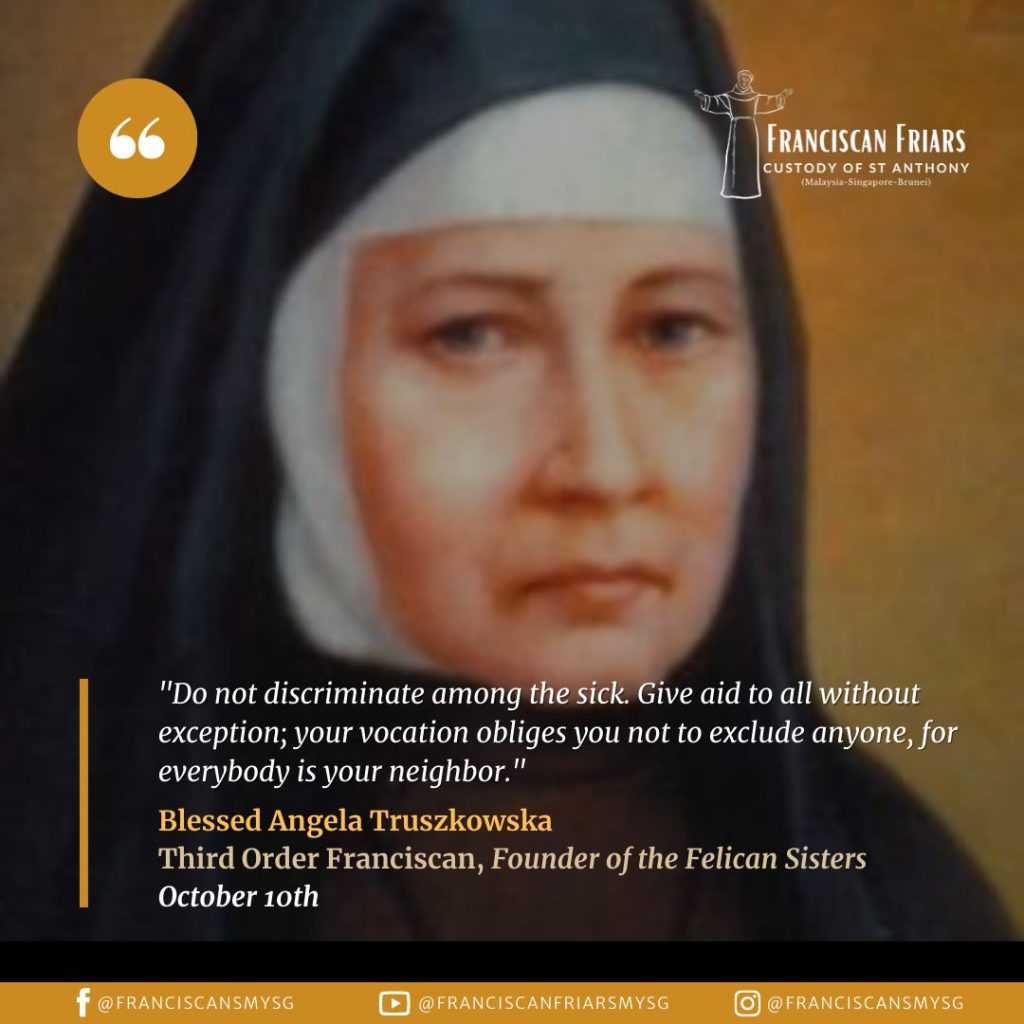 Camille Sophia Truszkowska, who later took the religious name Mother Angela, was born in Poland to an educated, middle-class family. Her father, who was a juvenile court judege, encouraged Camille's acute social conscience and her interest in uncovering the causes of poverty and injustice. At the age of twenty-three, she underwent what she called her "conversion," the beginning of an intense life of prayer and devotion. Though she considered entering a contemplative order, she perceived that her vocation was to be of service to the suffering poor. Joining the St. Vincent de Paul Society, she spent her time visiting and befriending those on the margins. At the suggestion of her spiritual director, a Capuchin priest, she joined the Third Order of St. Francis.
In 1855, she and a companion took a vow before the icon of Our Lady, pledging themselves to the will of God in all things. This became the foundation of the Sisters of St. Felix, a name inspired by a local Franciscan shrine. The works of the congregation, the first in Poland to combine action and contemplation, were wide-ranging, involving care for orphans, social centers, and hospitals.
At the age of forty-four, Mother Angela retired from leadership and quietly devoted herself to prayer. She loved on for thirty years, much of the time suffering in poor health. Her community, meanwhile, continued to grow, even sending sisters to North America. She died on October 10, 1899. She was beatified by Pope John Paul II in 1993.